Students SHOUT-OUT to Prep teachers
For Teacher Appreciation Week, students let the teachers know what they really think
Despite these challenging times, teachers have continued to teach and provide support to students remotely. In recognition of this effort and Teacher Appreciation Week, The Boulevard Online distributed a survey asking Passaic Preparatory Academy students for teacher shout-outs. 
We received a whopping 123 responses, so we've chosen to print only the best.
As you read, don't forget to thank your teachers directly for their efforts! The hard work of teachers should be appreciated every day, not only for Teacher Appreciation Week. 

Mr. Alessi, Law 
Mr. Alessi is the head of Mock Trial and Debate club at Prep, known for his large collection of action figures and comic books.
"During our reconnect time, he's shown the class some things he has. His comic book collection which is pretty impressive, a Kylo Ren mask that he has signed by Adam Driver, and other objects from franchises or movies that he has signed," a student shared.
Students appreciate that he continuously provides support and guidance throughout the pandemic.  "Mr Alessi has not only helped me feel comfortable here, but also make sure that I know that he's here to help me through my own issues."
Mr. Alessi ensures that students have a safe space to discuss their problems and even gives advice to students. "I'm just very grateful to have a teacher like him, he really does worry for us and what will become of our own future."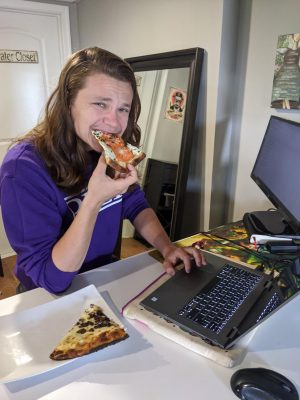 Mr. Anderson, Theatre 
Mr. Anderson has directed Prep's plays since Prep's beginning. The Covid-19 pandemic didn't stop him from holding virtual plays and musicals!
Several students shared how they enjoy his humor and resilience. "For our spring play 'Legally Blonde,' he put a lot of time and effort into us, the set, the 'behind the scenes' of it all, so much where he got sick. Even before he fully recovered, he was back and running and didn't stop working for that spring play."
When asked what they appreciate about Mr. Anderson, a student responded, "Everything. From the way he understands us to the way he takes time from HIS day to help us. He's truly a very caring and wonderful teacher/mentor."
Another student added how Mr. Anderson ensures that the pandemic does not stop Prep students from continuing their theatre dreams. "He has also never stopped offering and bringing new opportunities for us to keep going and expanding our pathway."

Ms. Attyeh, English 
Ms. Attyeh is an English teacher known for being kind and willing to help anyone, even if she does know them.
"She is always fair to us and always helps us when we need it," a student said.
A student told The Boulevard that they appreciate "Every little thing she does."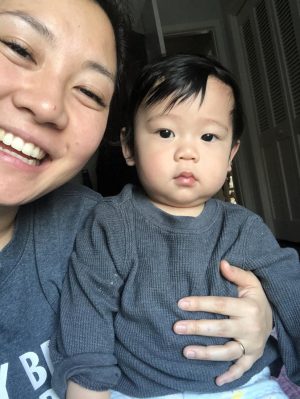 Ms. Bang, Math  
Students shared how they love the way Ms. Bang teaches math!
"She has been consistent with helping everyone pass knowing how difficult it is right now," a student said. "She always makes sure she makes the amount of work fair for us to complete it and pass."
Students also want to thank Ms. Bang for helping them out, especially when they do not understand something. 
When asked about a memorable moment shared with Ms. Bang, a student said, "9th grade year she told us if we solved a problem we'd get a brownie point. I thought it was an actual brownie, BUT she cut out a brown E (the letter E). I never forgot that."
Ms. Benedetti, English
Ms. Benedetti is known for being one of the kindest and most loving teachers students will ever meet. Students appreciate how she understands today's difficult challenges and how she does everything in their power to help them.
"My favorite memory was on holidays when she would be one of the only teachers to host a classroom party," One student told The Boulevard, "Even as an upperclassman, it was nice to feel comfort and appreciation. I still have the stickers she gave out!"
Despite the lack of physical contact preventing students from interacting with their teachers, Ms. Benedetti has found a way to connect with them. "I love when she would let us write down our thoughts about current events and how we were dealing with the pandemic. I felt like I had someone I could trust," another student said.
She's even helped many of Prep seniors get into college!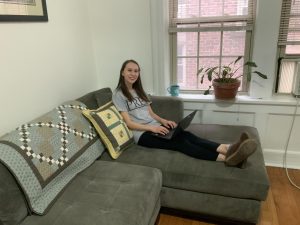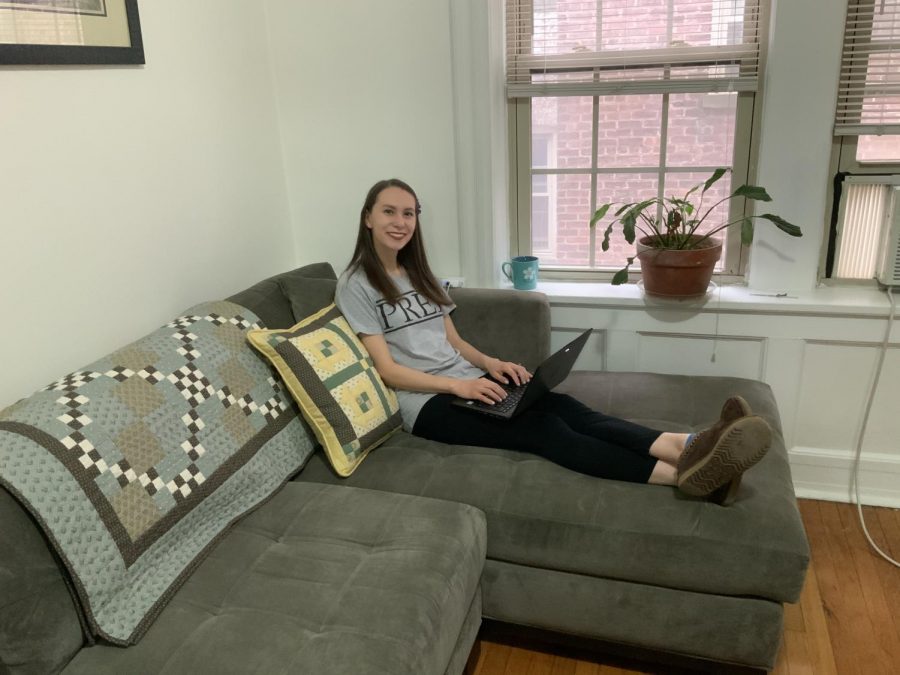 Ms. Blumberg,  Physics and Chemistry 
Ms. Blumberg is appreciated by many! She currently serves as the Senior Class Advisor and has helped several seniors with the college admissions process.
Students love how she can simplify and make work easier to understand. "I really enjoyed physics. Mrs. Blumberg made it really fun for me and made these difficult concepts more easier to understand," one student said.
"I appreciate Ms. Blumberg because she is kind, patient and encouraging. With her students she is very patient and always tries new activities to do with us to help us feel appreciated in high school."
Many students share that their favorite memory was when Ms. Blumberg put questions on a board and had students answer the questions in a circle as it allowed students to connect. 
"I do not remember what question was asked for this specific activity one day, but Ms. Blumberg was very understanding and shared that she would not know what it is to be a minority student, but that she understands us and will always try to help us in any way she could," a student explained. "This made a great impact in my life because only a handful of teachers have ever said that to their students and acknowledged the privilege they hold. I feel as a teacher in Passaic Ms. Blumberg has done a phenomenal job!"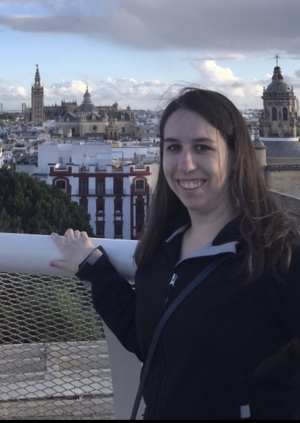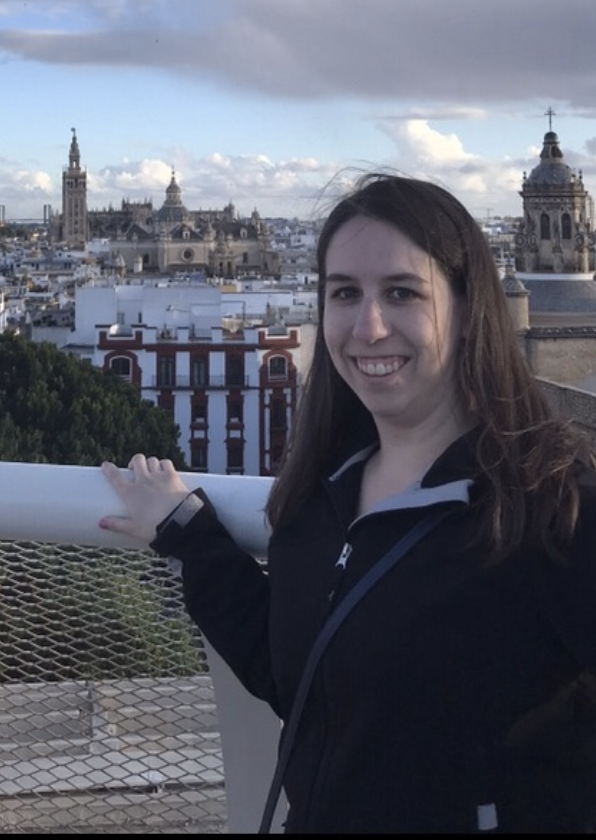 Ms. Bohan, Math 
Ms. Bohan doesn't prevent the Covid-19 pandemic from preventing her from forming connections with her students. Students revealed that she takes the time to talk to students individually when they don't understand the classwork. 
"She makes math enjoyable," a student shared. " Math has always been a difficult topic for me, but with Ms. Bohan everything has been relatively fun and easy and it makes my day when I get to learn about new topics with her."
Ms. Bohan also takes several steps in ensuring that students understand the material. "If any of my classmates or I don't understand something, she doesn't mind going back to explaining the lesson or find a better way that would help us better understand."
"I think that every day is a memorable moment. She makes math very memorable and it has been fun being a student in her class."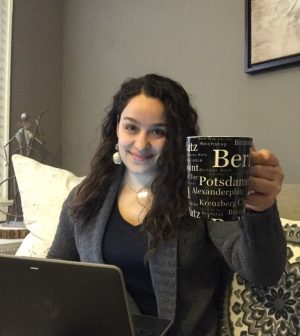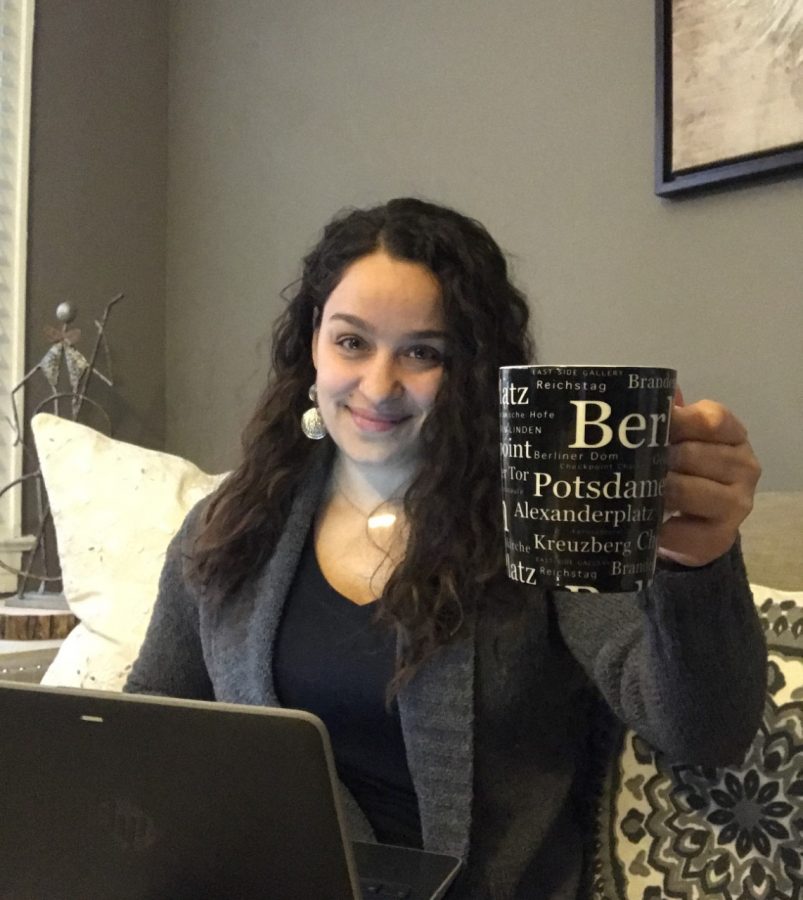 Ms. Burgos, Music Tech
It's clear Ms. Burgos loves her job, students say as she's always kind and willing to help.
"She lets my creativity flow when I'm in her class, " a student revealed.
Students also added how she's provided students opportunities in music tech programs.
A memorable moment a student shared with her is when they "talk about certain topics and we as a class make jokes about how we can relate to those things. It can be funny or it could be personal and I feel that the students in her class feel very comfortable to share these things with her." 
"I like how she takes the chance to question how our day was and announce any exciting thing that comes up whether it's about a project we are doing or just any news in particular."
Mr. Cahill, Band 
Mr. Cahill has allowed his students to express themselves through music.
"My favorite thing that Mr. Cahill has done was put us in concerts and shows and puts a lot of effort into getting the students to express themselves in so many different ways," a student told The Boulevard. "He makes us not only do, but to be our best."
He's also known for being nice and patient with his students. 
"I love how he lets us create our own songs. I enjoyed creating a small piece of music for my class to listen to."
Ms. Campllonch, English 
Students love Ms. Campllonch, especially her adorable dogs!
Her humor and kindness helps relieve stress students are experiencing from the pandemic. Students appreciate that she tells jokes and tells them "never to give up to get it done on time so later we won't stress about not having it done." She is willing to give students more chances to finish missing work.
"She is the kindest, out-going teacher I have ever had throughout my school years. I won't forget her."

Mr. Contaldi, AP Macroeconomics 
Mr. Contaldi, also known to his students as Contaldi the Great, is Prep's favorite AP Macroeconomics teacher.
He's known for his humor and for helping students succeed.
"Thank you Mr. Contaldi for making class fun! You have a wonderful spirit and always crack jokes in class."
He's known to have his children as special guest stars in class. "Your children are so adorable! They're always so funny when they pop into the meet," a student told The Boulevard.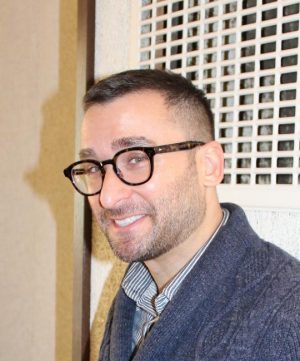 Mr. Costarelli, APUSH I and II 
Mr. Costarelli is known for being kind and quick to help and teaching history in a way that allows students to better understand the importance.
"He has helped me manage my time better and understand that history is important in present time because time has evolved due to the choices made in the past," a student told The Boulevard.
Students described him as someone who is hard-working and loves his job. 
To encourage students to speak up and ask questions, he puts them in breakout rooms. A student said that it was their favorite thing he has done for the class.
When asked about a favorite memory shared, a student replied, "Once at the eighth grade barbecue I pranked him and spilled a bucket of cold water on him. It was hilarious. P.S. he laughed too!"
Mr. Costarelli has instilled the values of higher education to his students. "Thanks to all of his help, I am now going to my dream college on a full-ride scholarship. I cannot thank him enough for all of the support he has given me."
Ms. DiRenzi, English
Ms. DiRenzi is known as someone who cares about her students' grades and mental health.
"She is super fun and so energetic I can tell that she loves working as a teacher and she wouldn't trade it for the world. I love how she loves to teach us!" a student told The Boulevard.
Students share that their favorite memory with her was when she acted out Romeo and Juliet in class!

Mr. Figueroa, APHUG and APUSH
Mr. Figueroa is one of the advisors for Prep's Student Council. Many students share how thoughtful and kind he is for supporting students and being understanding of the circumstances.
"What I appreciate about Mr. Figueroa is that even though he doesn't have to, he takes his time to answer any questions we have after school about the work," one student said.
Many students shared that their favorite memories with him would have to be Prep Student Council events.
"By far in my book one of the most understanding and loving."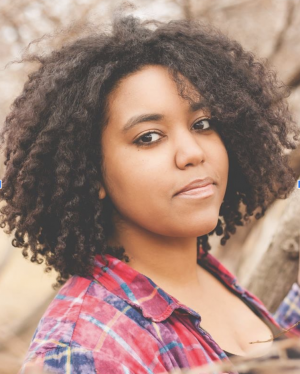 Ms. Fraser, Dance 
Ms. Fraser is Prep's Dance teacher and advisor for the Dance Pathway!
Students love how kind and helpful she is to them. A student appreciated when she encouraged them to dance.  "She really believed in me when I couldn't get the choreography right. She would always say she was proud of me for trying."
Ms. Fraser ensures that students are comfortable through fun activities. 
"I remember when we danced to Bird is the Word and presented it to class. It was very funny," a student remarked.
Ms. Godovanik, Piano 
Ms. Godovanik is Prep's favorite piano teacher. Students say she's very understanding when it comes to difficulties in life and in class.
"I appreciate all the stories that she would tell us about her life in Russia and her life overall. It made the connection more personal," one student said. "Miss G got me and my classmate keyboards in order to practice during class when we couldn't obtain actual pianos like the ones in person." 
Students want to thank her for being amazing and willing to help.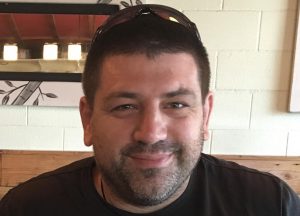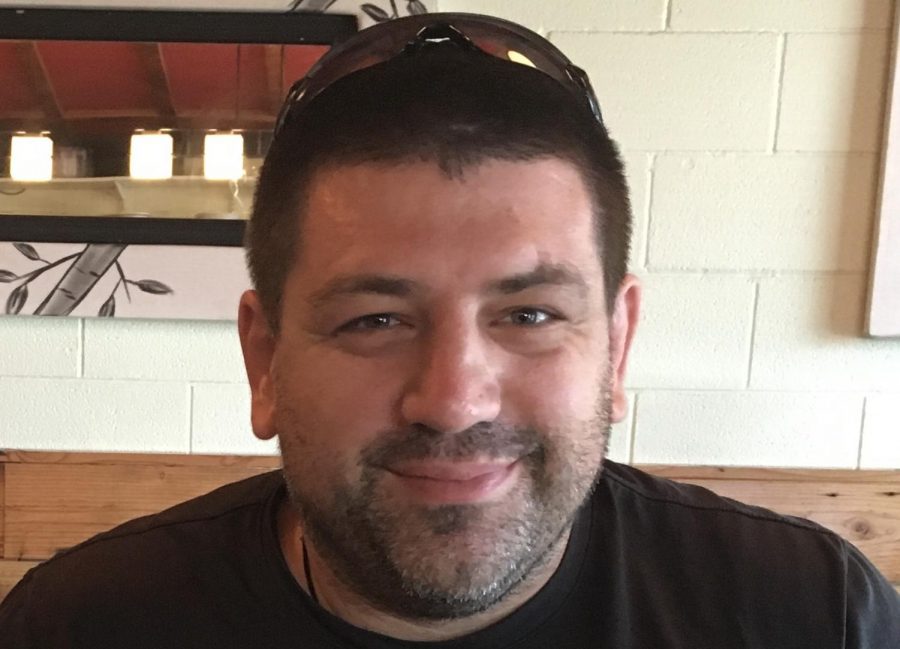 Mr. Graham, Biology and Forensic Science
Mr. Graham is the advisor for the Poetry Slam Club and is known for being kind and caring. 
Students notice how patient and lenient he is given the difficult circumstances the pandemic has caused.  "He understands the situation we are all going through and really accommodates his teaching to better suit us. Allowing us to ask questions and drift in conversation gives us a sense of normalcy, which is very much needed during this time," one student said.
He also ensures that students understand that their thoughts are appreciated and valued. "I appreciate his kindness and respect," another student added. "He never makes his students feel as less than, he encourages everyone to ask questions and creates a safe space for us all."
Mr. Graham has also formed connections with students, many have said. "Some of the most memorable moments are when the class talks about randomness, sometimes about comics, anime, and TV shows. Relating to his students is something Mr. Graham does very well and this helps to create a close connection with us all. Thank you Mr. Graham for everything!"
Students are grateful for the guidance and support he has provided seniors with the college admissions process.
Ms. Hassan, English and Creative Writing Teacher
Ms. Hassan is new to Prep and has already made an impact on the lives of students!
A student remarked that they love the way she dedicates her time to students and provides opportunities for students to make up work. "I will never forget when Ms. Hassan said to never allow someone to purposely mispronounce your name because it is a part of your identity and that you shouldn't have to change it so that it is easier. That lesson has always stuck to me," a student remarked.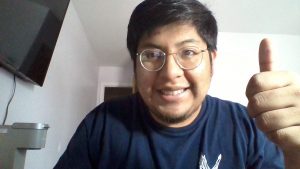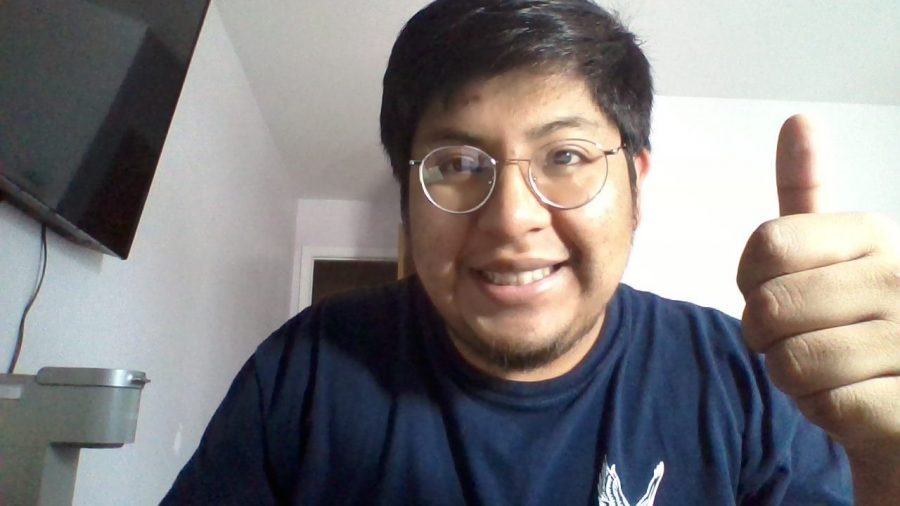 Mr. Herrera, Math 
Mr. Herrera is appreciated for being patient and making his students feel welcomed.
"Mr. Herrera has really helped not only me, but my peers as well through this difficult time by being a true teacher," a student revealed. "Despite learning from home and not really knowing who we are, he's very understanding and cares a lot as to how one feels mentally, physically and emotionally during this pandemic and online learning."
Students also appreciate how he begins class with a great attitude. "He makes learning easy, quick and fun, as long as we cooperate with him. I really admire the perseverance he has to make online learning a fun and easy experience with him," the student said.
A favorite memory students cherish is the day before winter break, when students in his class planned on wearing Christmas hats and showing their thank you posters. 
"He said it was the best thing he could have received that day," a student said. "And I stay with that memory, knowing I could put a smile for my teacher and get the chance to thank him for all he does and continues doing for his students and others here at Passaic Preparatory Academy."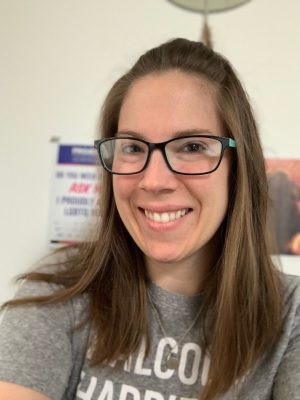 Ms. Huze, APUSH II and Holocaust and Genocide Studies
Ms. Huze is Prep's history teacher and the advisor for National History Day! She has formed many connections with her students. Ms. Huze often helps her senior students by talking about college. 
"Unable to have guidance through this process, Ms. Huze has been an important resource for many of us. She is very understanding and caring. I will miss her so much after I graduate this year," a senior said. 
Students describe her as someone who is like no other teacher as she has a way of connecting with students and making them feel safe in her classroom. 
The most memorable moment a student had was when Ms. Huze helped with a NHD project back in 8th grade! "My friends and I had a fun time building and Ms. Huze spray painted a truck we made out of cardstock. This was a very funny moment I laugh at till this day!"
Ms.  Jimenez, Math
Ms. Jiminez is loved by her students! She breaks apart math to make it easier for her students to understand.
"I appreciate how we have more than one chance," a student said. "She encourages me to do better."
Throughout these difficult times, she has made sure that students know that she is there for them.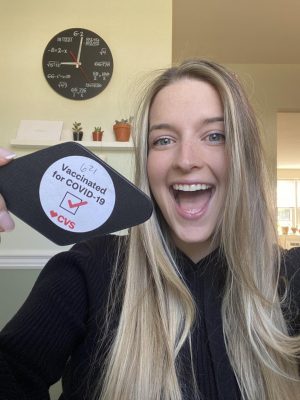 Ms. Johnston, Math
Students have described Ms. Johnston as the sweetest person a student could meet.
Ms. Johnston ensures that her students learn through different activities like games and she is lenient on assignments.
She's even capable of turning students who hate math into ones who are beginning to embrace it! "She is always in the class with a smile and ready to teach us pre-algebra! Not gonna lie but when I was little, I used to hate pre-algebra, but now I'm starting to like math little by little."
"She's helped me by giving me extra time on assignments and even reteaching them when I didn't understand something even though she doesn't have to," another student added.

Dr. Korir, Science
Students appreciate how sweet and kind Dr. Korir is!
"He helped me understand science much better," a student said. "That made the subject very easy and enjoyable."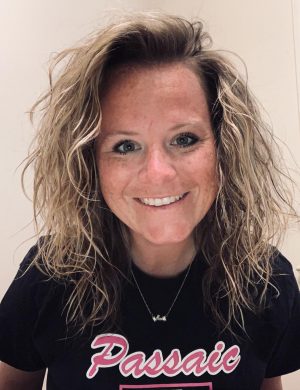 Ms. Leonard, PhysEd
Ms. Leonard is one of Prep's favorite gym teachers! 
She's known for putting up motivational and inspiring quotes and gives time for students to reflect on it.
"My favorite thing is that she sets a quote of the week. It gives motivation to her students," a student added.
Students appreciate how much work and effort Ms. Leonard puts into her class. 
Mr. Lightfoot, Math
Many students appreciate the time and effort Mr. Lightfoot has dedicated to helping his students stay on track and learn in the pandemic. He's even checked in on how students are feeling and doing.
Mr. Lightfoot's advice has made an impact on the lives of his students.
A student remembers feeling sad, alone, and frustrated last year. Mr. Lightfoot provided support and guidance. "I needed someone to bring light on me so I can push myself to do good in school, in basketball, and be a great humble young man," they said.
He is also remembered as someone who simplifies math so that it is not complicated while also incorporating challenges. 
When asked about a memorable moment, a student revealed that "one of the memorable moments we have is that on his birthday, he gave us this problem to guess his age" through math.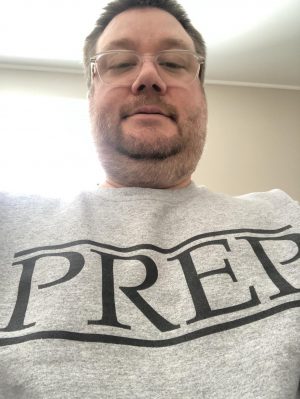 Mr. Lockwood, Science
Students appreciate the amount of time and effort Mr. Lockwood puts into teaching and into forging relationships with his students!
"He is dedicated and completely respectful towards others, and his presence makes us all happy," one student commented. "I know many others that also see him as their favorite teacher. He sees potential in everyone even if they seem down, and he is wonderful with helping us and pushing us to be the best."
Students also described him as one of the nicest people they have ever met.

Ms. Montoya, Biology
Ms. Montoya is loved by many students as she's managed to make the virtual classroom as if it were in-person!
"During these online classes, Ms. Montoya has helped bring the spirit up and also made the class less boring by actually acting and communicating as if we were in the classroom in real life," one student said.
Many students described her as someone who's hard-working and cares about her students. 
"One of my favorite things that Ms. Montoya has done for the class is ask if we are doing okay. She relates to us and talks about her life like we do to her," one student added.
Ms. Mordaga, Spanish
Ms. Mordaga is described as a nice and patient teacher by many!
One Prep student said that Ms. Mordaga ensures that class is fun and productive. 
She's managed to find a way to allow students to have fun while learning. "We Play Gimkit or Kahoot in Reconnect Time and it's very fun playing and learning at the same time," one student said. 
Another student added that they appreciate that "she gave tips and advice and what to do with school. She also did her very best to try and make us pass all marking periods."
Mr. Morley, PhysEd
Mr. Morley is another favorite gym teacher at Prep!

Many students appreciate his humor as it makes his class memorable.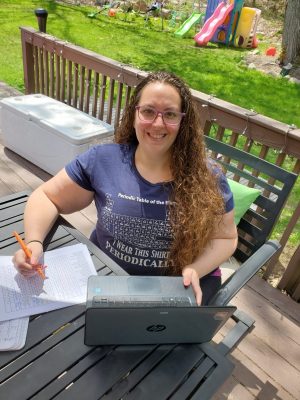 Ms. Reilly, Science
Students appreciate Ms. Reilly as she's always willing to help them with assignments!
They also appreciate how much she cares about her students. "She never gives up on you, she's always trying. I love the way she goes about things," a student said. "If you're not on the Google Meet, she'll call your mom and ask are you okay, etc."
One student shared a memory where she had students sing Happy Birthday. "Mrs. Reilly is just so sweet," the student said.

Mr. Rodriguez, PhysEd
Mr. Rodriguez is another favorite gym teacher! Many students appreciate his help and his jokes.
"He always asks how the class was doing, and is always willing to answer our questions about anything we need to know, work, college, life skills, etc," one student said.
When asked about a memorable moment, a student said, "When his daughter memorized the majority of the class' names. Obviously virtual school is in different settings for everyone and he happens to have his daughter at home, so every day when he would take attendance you would hear his daughter attempting to repeat the names in the background." 
Students love how they can connect with him and discuss many different things during reconnect, as well.
Mr. Schmerler, Digital Media & Journalism, ELA 
Mr. Schmerler is Prep's Digital Media & Journalism Pathway advisor and also runs The Boulevard Online. He is known for having the best fish tank among Prep teachers!
One student shared that he makes class fun, "Especially when he talks about his fish."
Many students also appreciate the way he teaches and has continually helped students throughout the pandemic.
"I appreciate Mr. Schmerler because he is kind and loving," one student said. "He will tell you when you're wrong and help you fix it."
Ms. Spoelstra, History
Students love how caring and understanding Ms. Spoelstra is!
"My favorite thing she has done is to always give us options, sometimes she gives us two ways to complete an assignment," said one student. "So if we don't like one way, we have another/other choice/s."
One student even said that she is the nicest teacher they have ever had. 
Ms. Spoelstra also provides support for students. 
"One day, I told her that I wasn't happy because my grandmother died," another student added. "She understood and felt sorry for me and she calmed me down and I will not forget that."

Mr. Stamat, Math
Mr. Stamat is loved by many of his students because of his dedication to them and his humorous attitude.
Students shared a memory they've had of him is "when he makes theme songs for everyone."
Mr. Stamat has also pushed students into improving their grades and helping catch up on late assignments.
"Last year when we started quarantining, my grades dropped because of the virus. I got lazy and he reached out to my parents and got me back on track, " one student said. "He cares deeply about students and he wants us to be better in life."
When asked about a memorable moment, another student shared that being in class is always a memorable experience. "He made us laugh all the time and always made things fun," the student added. 

Ms. Taylor, English
Students love how Ms. Taylor makes English fun!
"She's always so positive and so understanding to others," one student said.
In these difficult times, Ms. Taylor has helped students by checking up on them. One student even said she's the best ELA teacher they've ever had.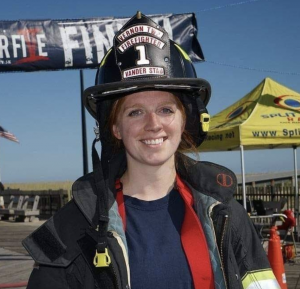 Ms. Vander Stad, Math
Students love the amount of patience Ms. Vander Stad has for her students. She is known for being understanding and giving students chances to make up any missing work and do extra credit.
When asked about a memory shared with her, a student said, "One thing that captured my mind was when she said, 'Please, please try I don't wanna see any of you fail.' "
"She keeps us motivated and wants us to do better every time," one student said.
Ms. Vasquez, Computer Science
Ms. Vasquez is described as someone who can bring a smile to a student's face with her bright and cheery attitude.
Many students appreciate that "she tells us how life is going to be when we grow up in the future. She doesn't want to see us fail because of the way we are, so she tries to push us to do work."
One memorable moment was when a student created an app for marking period 2, specifically an Easter Egg Hunt.
"I want Ms. Vasquez to know that she has left a big impact on me," the student said. 
Mr. Watson, Digital Arts
Mr. Watson is described as a kind teacher who encourages and motivates his students to create art.
"Thank you Mr. Watson for all you do," one student said.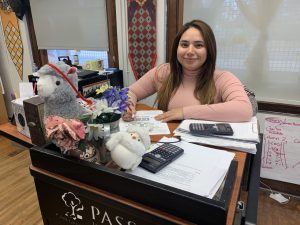 Ms. Zanabria, Biology
Ms. Zanabria is described as "one of the nicest, most patient teachers" by many students! She helps students better their grades and answer any questions they have regarding class material.  
"Whenever I ask questions, even if she's gone over it twice, she does not get upset if she has to go over something with you again," one student said.
Students appreciate how she makes sure that class is interactive, educational, and entertaining! They also appreciate how often she does mental health check-ins with her students. 
"She gives me such high-spirited joy for the day and always gives the class and I a smile to brighten up our days, which makes me happy to come to class every morning," another student added. 
About the Contributor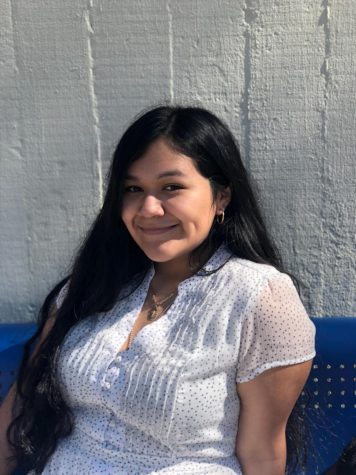 Melissa Reyes, Editor-In-Chief
Melissa Reyes, Editor-In-Chief of The Boulevard and The Boulevard Online, is a senior at Passaic Prep Academy. She is a self-proclaimed history fanatic....