New Teacher Spotlight: Ms. Fraser, Dance 
Prep's new dance teacher grew up in Paterson
Let's welcome Passaic Preparatory Academy's first official dance teacher!
Nyasia Fraser is Prep's first-ever dance teacher. She teaches 6th-12th grade and has been dancing since she was 3. She grew up in Paterson and attended Saint Philip the Apostle Preparatory School in Clifton before going to PCTI for high school, where she majored in dance.
After graduation she attended Montclair State University, where she earned her Bachelors of Fine Arts in dance, and New York University, where she received her Masters degree in dance education. Ms. Fraser has worked with famous dancers including Douglass Dunn, Joel Carvalho, and Maxine Steinman. She also said she worked internationally in China, Germany, East Africa, Uganda, and all over the tri-state" area. Besides becoming a teacher at Passaic Prep, she said she has her own festival with two other colleagues who she went to high school with.
Ms. Fraser loves to dance contemporary/contemporary modern. 
"
This is exactly where I want to be."
— Ms. Fraser, Prep's new dance teacher
"I grew up dancing tap, and it was my favorite when I was younger," she said. "Now my favorite style of dance is contemporary/contemporary modern because I like the groundedness as well as feeling like I'm floating at the same time." 
Ms. Fraser said she can always dance to any songs by Drake, Meghan Thee Stallion, and Olafur Arnolds. 
Personally, some of her favorite foods are pizza and macaroni and cheese, and when asked whether or not an avocado is a fruit or a vegetable, after much debating, she came to the conclusion that an avocado is certainly a vegetable. 
Ms. Fraser said she also enjoys dancing with her students and sharing her passion for dance with them. 
"When I was about 15 years old I knew that I wanted to do dancing, not as a professional dancer, but as a dance teacher," she said, adding that she was dedicated to finding the best schools that she could find around and work with the best people in the field. 
Remote learning, she said, is not at all what she expected.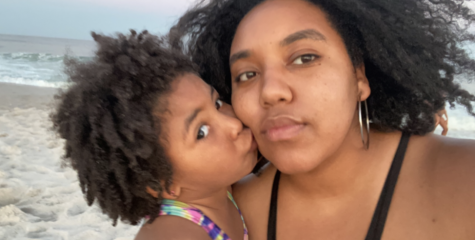 "I really miss the connection that I make with students," she said. "It's a lot harder to create a deeper connection with my students with the ability of turning cameras on and off and not really dancing in the same time and space."
Ms. Fraser decided to become a teacher at Prep because she wanted to "feel connected" to where she lives and where she began her family. She believed that "she of course had to try to get" the job, and after looking "more into the school, the community, and the population of children," she knew, "This is exactly where I wanted to be."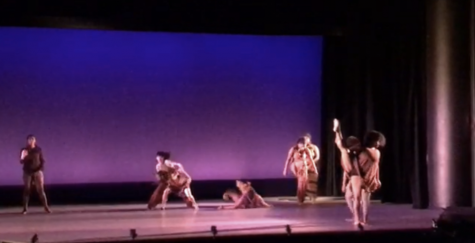 When Ms. Fraser is teaching her class, she is joined by her young daughter, Ana, who also enjoys dancing. When asked who her hero is, Ms. Fraser proudly stated, "My hero is my daughter. She is persistent and resilient. My daughter was born with a cleft palate, so she has to work harder than other kids her age and has problems talking. She has made me more patient and made me want to be a better person and teach more than what I ever wanted to before."
Ms. Fraser is certainly dedicated to teaching her students, not only how to dance, but to also enjoy it. She said her best friend would describe her as "loyal, dependable, a ride-or-die, and someone who is willing to go to the ends of the earth for someone she cares about." 
Thank You Ms. Fraser!
About the Contributor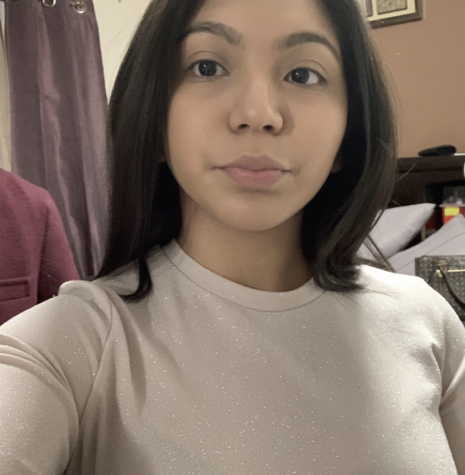 Citlaly Hernandez, Staff Reporter
Citlaly Hernandez, Staff Reporter, is a senior at Passaic Preparatory Academy. Besides being a member of The Boulevard, she is a member of the Passaic...