C&C Podcast Homepage
This is the home of the C&C Podcast, starring Prep teachers Mr. Contaldi and Mr. Costarelli. Started in 2021, the podcast gives listeners a chance to vote in a poll of the most relevant topics going on at Passaic Prep at the time. C&C have agreed to discuss each of the top three vote-getters in each episode, devoting 60 seconds — and only 60 seconds — to each topic.
With producer Mr. Schmerler and music advisor Ms. Burgos, C&C put out seven episodes in 2021-22, with many more to come. Give it a listen! Let us know what you think. Send comments, suggestions, questions, whatever, to Mr. Schmerler at [email protected]. The music used in 2021-22 was composed by Leslie ValdezCardon of Prep's Music Technology Pathway.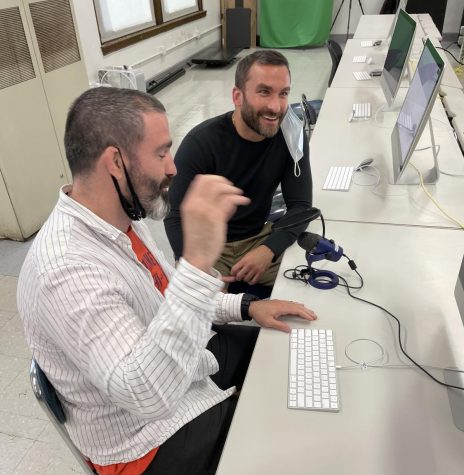 PODCASTS FROM 2022-23
Listen to Episode 11: Sometimes the Truth Hurts:
Listen to Episode 10: We All Go a Bit Crazy Sometimes:
Listen to Episode 9: Like a young Al Bundy:
Listen to Episode 8: We've Got Grievances:
PODCASTS FROM 2021-22
Listen to Episode 7, See you in the fall!:
Listen to Episode 6, Another Seamless Transition:
Listen to Episode 5, My Kids Have a Cheap Father: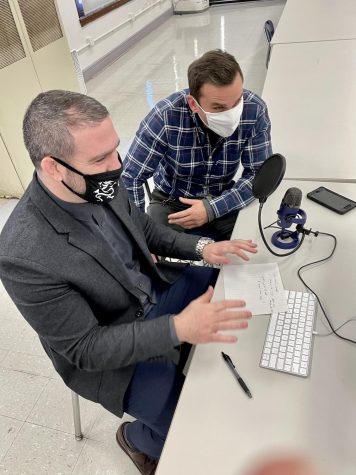 Listen to Episode 4, The Case of the Missing Pencil:
Listen to Episode 3, I Don't Even Have Netflix: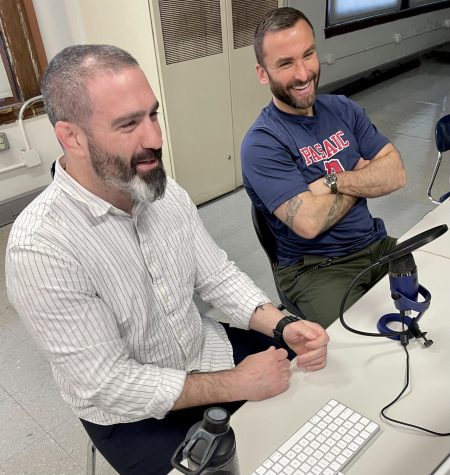 Listen to Episode 2, Talking to Whoever's Listening:
Listen to Episode 1, Intro: