Teacher spotlight: Ms. Reilly, science
MORE PROFILES from The Boulevard Online Staff:
Ms. Reilly is a middle school science teacher at Passaic Preparatory Academy. Before moving to Prep, she worked at the Gifted and Talented Academy. Her past students have said that she has always looked out for them. She's a serious person when it comes to her students and her responsibilities as a teacher. She has adjusted to being a teacher during the pandemic. Every teacher has a different way of doing things, and she tries to make it as easy as she can.
Ms. Reilly teaches 6th and 7th graders. She is married and has three children. As a teacher, she tries her best to make remote learning a good experience for students. She is a fun-loving and joke-making teacher. 
Teaching science virtually has been very challenging because a lot of it is hands-on, Ms Reilly said.
"I spend a lot of time trying to find the best virtual learning tools, but nothing is like the real hands-on experience," she said.
She said that the students she had last year tend to reach out more to her when they need help.
"I feel like it has to do with the fact that they had me last year, so they are more comfortable," she said. "The 6th-graders do not reach out as much, although some do via Google Classroom or Class Dojo."
"Once students get interested in a lab it is almost time for the period to be over, so that is a constant struggle that no one can really help fix. 
Ms. Reilly said that interaction time with other students could help during this difficult time.
"I combine classes for the reconnect periods so students can see their friends from last year," she said. "I am constantly researching new ways to engage my students virtually while helping them master the concepts.
"I have changed everything completely. I have streamlined my lessons to fit the shorter time frame of our new schedules. I know it is hard to master concepts virtually, without being able to physically have the objects in your hands. I have also incorporated flipped classroom lessons to allow for more mastery of the topics."  
Ms. Reilly said that she has researched a lot of online tools to make the remote learning experience better. She has managed to keep her sense of humor and said her students enjoy telling jokes and riddles to each other when they're done with their work.
"I have partnered with some teachers who join our reconnect periods together so that students can see their old classmates and have some fun," she said. "I miss my students so much." 
Ms. Reilly is a kind and caring teacher who wants what's best for her students. She understands that her students need time to unwind and catch up with friends during this difficult time. She is trying to help her students succeed in her class with different class hacks, and shorter lessons. She is doing her best to ensure a smooth and somewhat easier year for her students.
About the Writer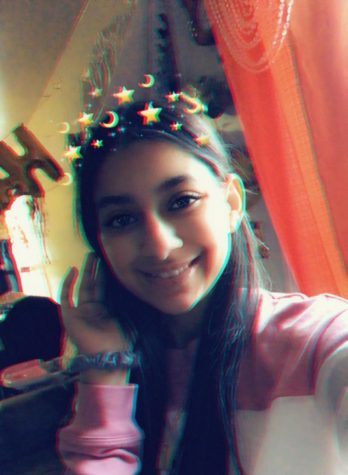 Zuleika Nunez, Staff Reporter
Zuleika Nunez, Staff Reporter, is a sophomore at Passaic Prep. She is involved in cheerleading and after-school theatre. In her free time you'll find...