Teacher Spotlight: Ms. Montoya is a Bio teacher with a heart
Valeria Montoya is a Biology teacher here at Passaic Prep, where she teaches eighth- and ninth-graders. As a young student she was always interested in science and wanted to help kids. When she is outside of school, she enjoys being around her dogs. She attended Montclair State University and studied in the Department of Biology. She later graduated with a Bachelors degree in Biology and a Certification of Teaching K-12.
You would think that because she was a biology teacher when she was a student her favorite subjects were biology or science. In fact, she said she rather enjoyed her art class because it relaxed her in some ways. Her future would include her still working in the education or science field and having a small family with kids. 
Ms. Montoya said that her ecology professor in college inspired her to become a teacher.
"I always knew I wanted to do some type of work with kids,'' she said. "In fact it wasn't until my ecology professor in college who spoke so passionately about what he does and why he does it that I realized I wanted to become a teacher."
She said she sees herself in 10 years from now as still teaching children.
"I'm not exactly sure, but I think I'll still be a teacher at that point. If not, I hope to be in some fields of work within education or science,'' she said. "I also hope to be married, own my own house, and possibly with kids. Most of all, I see myself as happy 10 years from now.''
She also said that her interest in science made her think that she wanted to become a biology teacher someday.
"Science always intrigued me, even as a kid. I also knew I wanted to work with kids in some way,'' she said.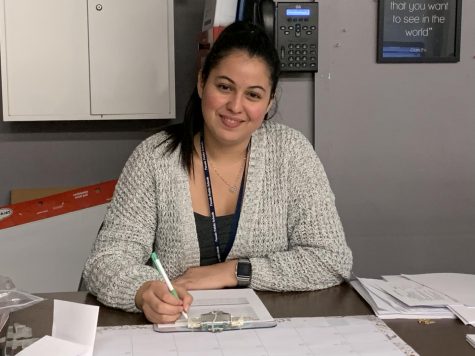 Ms. Montoya said that her favorite subject in school was her art classes.
"Science and Biology are kind of a given, but other than that I really loved my art classes, specifically my cartooning and illustration class,'' she said. "It always relaxes me when I draw or color so I always loved going to that class.''
Ms. Montoya said that if she had a chance to change her career to something else it would be relating to the science field.
"It would probably be research genetic mutations or study animal behavior,'' she said. "Most likely something that still works with kids.''
She said that if she had to choose a word for the first class she ever taught, it would be "stressful."
"The first time I ever taught I realized how much work goes into planning and then executing the actual lesson,'' she said. "Also, learning how you can plan things the perfect way, yet there are always factors that you did not plan for or that come as a surprise.''
Ms. Montoya said someone she really looks up to are her parents.           "I look up to my parents because of what they have gone through just to make sure my sister and I were able to get the greatest opportunities and life they could've given us,'' she said. "They are both such strong and brave people and I admire them for that.''
Ms. Montoya said if she had a book, the title would be "From Yikes to Learning.''
"I would choose that title because I am constantly making mistakes,'' she said. "But I am also trying to learn from my mistakes.''
She said something she will never say no to is a chance to play with a puppy or dog.
"I am a real animal lover,'' she said. "I actually have two dogs of my own that I completely love.''
She said nothing will surprise people with information about her since she's so outgoing.
"I feel like I am a pretty transparent person,'' she said. "I am not sure what people will be surprised to hear about me.''
Ms. Montoya said she still has a lot to learn considering she is still young and knows the fact that she can learn from the mistakes she makes along the way by getting to know more from them. She loves dogs so much that she would even be willing to work with animals if she wasn't a teacher here at Prep. 
Ms. Montoya sees herself with a bright future and you can tell she enjoys being in the educational field. 
Nonetheless, everything she was able to accomplish, she said was due to her parents' unconditional support to give their daughter what they never had.
About the Contributor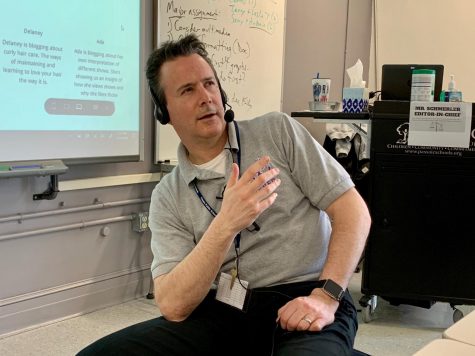 Mr. Schmerler, Adviser
Mr. Schmerler is the Staff Adviser of The Boulevard Online. He worked in the field of journalism for 25 years and has a Masters degree in Broadcast Journalism...