Prep seniors move on in National History Day competition
Michelle Carpinteyro and Melissa Reyes represent Prep at NHD
Passaic Prep seniors Michelle Carpinteyro and Melissa Reyes have qualified for the National History Day state competition!
Carpinteyro and Reyes were honored in a virtual awards ceremony on March 13 at Monmouth University. The group competed against exhibits made by students in Hudson, Monmouth, Ocean, and Passaic counties.
Their exhibit, "'Dirty Mexican:' How Gasoline Baths Influenced Eugenics," is a project that analyzes the treatment of Mexicans at the Southern Border. From 1915 to the late 1960s, Mexicans were subjected to gasoline baths and were bathed in gasoline, kerosene, and DDT. After, they were sprayed with Zyklon B on their clothing. Michelle and Melissa explore the information and argue that this practice actually inspired Nazi scientists to use Zyklon B in gas chambers to kill people during the Holocaust.
The exhibit's title quotes the derogatory term used by American authorities to describe Mexicans crossing the border.
Ms. Kirsten Huze, the NHD advisor at Prep, told The Boulevard Online: "I am so proud of them both. As seniors, this is their last chance to participate and they did not disappoint! They returned to their original category after creating a documentary last year."
This is not Michelle and Melissa's first time qualifying for the state competition. They also did so in 2018, winning first place in the whole state. They moved on to the national competition held at the University of Maryland. The pair also moved on to the state competition last year with a group documentary, but did not place in the state competition.
Melissa told The Boulevard Online, "It feels so amazing to be moving on to the state competition! Michelle and I have been competing since we were in 8th grade. This is the third time we have qualified for the state competition and it still feels so unreal. We are so excited to represent Passaic Preparatory Academy and are so thankful to have Ms. Huze as an advisor to support us throughout these years." 
"It feels incredible to be a senior and move on to the NHD State competition," Michelle said. "Melissa and I have been NHD members since the 8th grade and to end this journey with my best friend is the best! Ms. Huze has been our advisor from the beginning and her dedication to this program is what kept me coming back. I look forward to competing in the state competition at William Paterson University and excited to see how we advance with our research!"
The duo will virtually compete in the state competition on May 1 at William Paterson University. 
About the Writer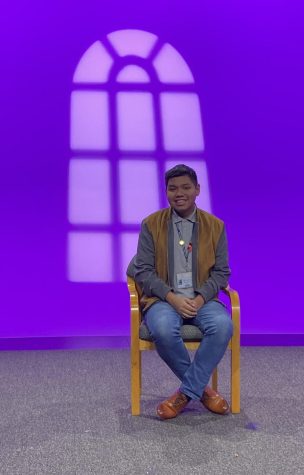 Bryan Perez, Staff Reporter
Bryan Perez M., Staff Reporter, is a senior at Passaic Prep Academy. He spends most of his time helping out the Student Council. He loves music and playing...