Digital Journalism Pathway: Cutting-edge tech, video editing, Watchdogs of Justice
Cutting-edge tech puts Digital Journalism Pathway at the forefront at Prep
Become a Watchdog of Justice and get access to cutting-edge technology and video editing by joining the dynamic Digital Journalism & Media Pathway!
The Pathway here at Passaic Preparatory Academy is led by Mr. Schmerler, who worked in the field of journalism in television, radio and newspapers for over 20 years before becoming a teacher. He is also the adviser of The Boulevard Online, Prep's online newspaper.
"The Digital Journalism & Media Pathway is about preparing students for the real world," he said. "It's also a fun, interactive experience in which students will learn about truth and justice and how the media is crucial in keeping our leaders honest."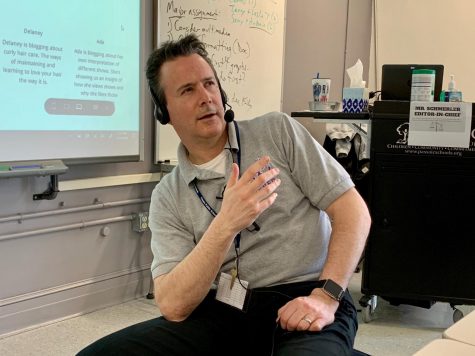 Students can join the Pathway as early as eighth grade or in any year of high school. They will have the opportunity to work with video cameras, microphones, and video editing software using Adobe Premiere on iMacs.
The Pathway is essential to keep Passaic Prep staff and students, and even Passaic city residents, informed and updated about city and school news. Students publish their work in The Boulevard Online. 
Mr. Schmerler emphasized: "Student journalists are among the most important kids in the school; we have to let everyone know what's going on, let everyone know what's just happened, and let everyone know what will be happening in the future!"
Pathway units include:
Social Media Journalism: How to use TikTok, Instagram, etc…
Intro to Video Editing: Use Adobe Premiere Pro to edit videos
Podcasting: Create a popular podcast, with partners!
Digital Media: Use cameras and microphones to create an online newscast!
Bryan Perez, news editor of The Boulevard, has been a member of the Pathway since his freshman year.
"Digital Journalism isn't just about 'Oh I'm going to become a reporter,' " he said. "Journalism will help you elaborate essential life skills. From learning how to comprehend a long document or fact-checking a news article to becoming a better writer to knowing where to put certain things in an essay or report.
"Digital Journalism will help you learn how to take those 'Instagram-worthy pics.' Like how to work a camera, mic and more. It's not just about the writing! Digital Journalism will take you behind the scenes and help you learn how to responsibly report news and gain credibility."
The Pathway can help students get a job right after high school as students are taught important writing and editing skills.
Students interested in using cutting edge equipment and the Mac lab in Room 107, including recording video, editing video, using microphones and iMac desktop computers for video editing, should join, Mr. Schmerler said.
"We get press passes, interview teachers and students and have a lot of fun," he said. "Everyone should try it out!"
For more information or any questions about the Pathway, contact Mr. Schmerler at [email protected].
About the Contributor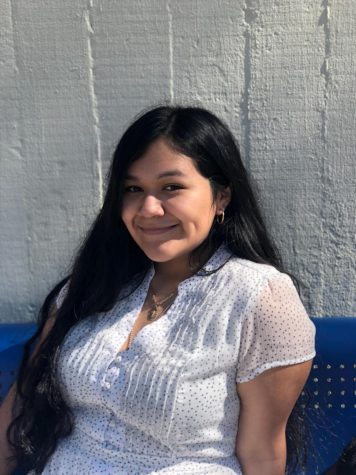 Melissa Reyes, Editor-In-Chief
Melissa Reyes, Editor-In-Chief of The Boulevard and The Boulevard Online, is a senior at Passaic Prep Academy. She is a self-proclaimed history fanatic....