National History Day goes virtual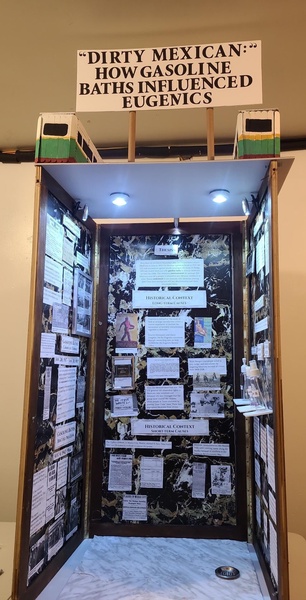 Critical thinking. Problem solving. Research and reading skills. Self-esteem and confidence.
Just some of the things that students need to develop when preparing for National History Day. 
The Regional NHD conference will be held virtually on March 14. National History Day is a competition in which students compete with other students from all over the 50 states. Ms. Kirsten Huze, NHD Club advisor at Passaic Preparatory Academy, and her team will represent Prep at the virtual NHD competition. Prep's team includes seniors Melissa Reyes, Michelle Carpinteyro and Madeline Urena and sophomore Jesenia Valladares.
This year's theme for NHD is "Communication in History: The Key to Understanding." 
Melissa and Michelle created a group exhibit entitled Dirty Mexican: How Gasoline Baths Influenced Eugenics. Madeline wrote an individual paper entitled Communication of Anti-Semitic Ideologies Through Propaganda in Nazi Germany. Jesenia created an individual exhibit entitled The Reward of Information. Projects were submitted on Feb. 1.
The topics vary from year-to-year, as do the projects. Students can submit exhibits, essays, performances and documentaries. Those who win the regional competition move on to the state competition. If they advance in the state competition, they move on to the national competition held at the University of Maryland.
Melissa and Michelle told The Boulevard Online: "Our NHD project centers around the gasoline baths that occurred between the 1910s and late 1950s at the U.S.-Mexican border. We chose it because it was a topic we had only briefly heard about and felt it important to share with others. As Mexicans ourselves, it was difficult to see how our government has treated and continues to treat people from our country."
Ms. Huze said having a fully virtual NHD will be different.
"Last year we had to do virtual as well, but we were in school up until March and students were able to work on their project in-person during our Saturday program," she said. "This year, students did everything at home, by themselves. I am very proud of the students who completed their projects because they were completely self-motivated. Projects were also due a lot earlier this year, Feb. 1, unlike other years when they are due in March for Regionals. That was very stressful."
About the Writer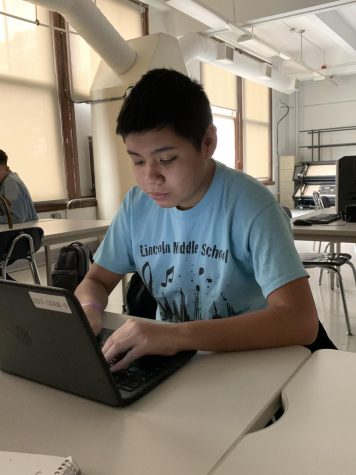 Bryan Perez, News Editor
Bryan Perez, News Editor, is a sophomore at Passaic Prep Academy. He spends most of his time helping out the Student Council. He loves music and playing...