Class of 2020 to Leave Legacy with Senior Mural
Mural designed by senior Kim Carmona; was awaiting placement before closure
MORE from Leslie Taveras: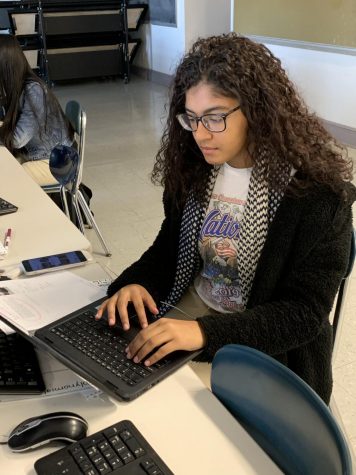 More stories from Leslie Taveras
The Class of 2020 doesn't quite know where they will leave their mark, but they sure know that there will be a legacy left behind. 
The goal of the senior class at Passaic Preparatory Academy is to inspire the ones behind them to become successful and to dream big. To be able to look up to the first graduating class ever at Prep and see them as role models.  
With a countdown of three months left in the school year, Prep's first graduating class is planning to draw and paint a senior mural that will provide inspiration to future generations and represent all 58 soon-to-be graduates closing a chapter of their life to begin a new one after high school. 
The senior mural design was selected from drawings by students in any grade. The drawings were sent to Ms. Bang, who is the Prep senior class adviser and an algebra teacher here at the Prep. The seniors picked which drawing they liked best. 
"
The upcoming classes will be able to look at and see it as an inspiration"
— Ms. Bang
Next, once a site is chosen, seniors and teachers will volunteer to paint and draw the mural design that was picked. The placement of the mural has not been finalized, but a drawing was selected. It was created by senior Kimberly Carmona. 
"I am expecting this to take at least two weeks and I want it to be done before Senior Week in June," said Ms. Bang. "Honestly, it really depends on how big or how much color is going to be put into the mural. Also, how many people are willing to help out with the painting and drawing so that the process can go a little bit faster, considering we only have before and after school to work on it unless we can get approved to be there on Saturdays, and who will be willing to come on Saturdays early in the morning to help."
Although Ms. Bang said she will be sad to see the seniors graduate, she is happy to see how the mural will turn out.
"I feel excited to be a part of something that will be history, something that everyone can look back on," she said. "The upcoming classes will be able to look at and see it as an inspiration. I love these seniors and I'm so sad to see them leave, but I'm happy to have something to look at every day to remind me of all of them." 
About the Writer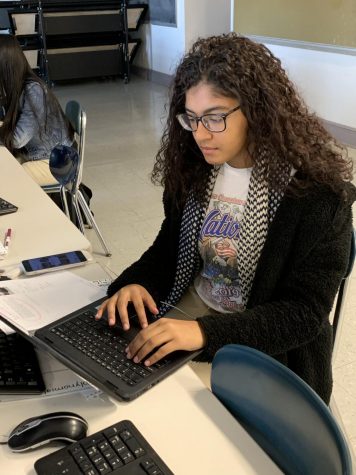 Leslie Taveras, Staff Reporter
Leslie Taveras, staff reporter, is a senior at Passaic Prep Academy. She spends most of her time at play rehearsal and doing homework. She loves to be...