What's Old is New: "High School Musical" Comes to Disney+
TV Series Review with Leslie Taveras
MORE from Leslie Taveras: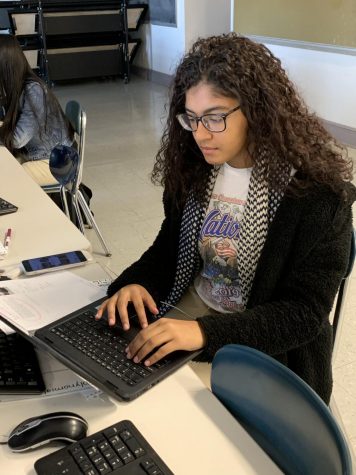 More stories from Leslie Taveras
"This is the start of something new!" 
The show "High School Musical: The Musical: The Series," which is showing on Disney+, is a spin-off of the popular High School Musical movies that followed the East High Drama Club as they put on their school's first-ever production of High School Musical for their fall show. 
It's the beginning of the semester, and after asking for a summer break in their relationship, Ricky (Joshua Bassett) returns from his time off to his girlfriend, Nini (Olivia Rodrigo), who is back from theater camp and is now dating fellow camper E.J. (Matt Cornett). To win Nini back, Ricky auditions for the school musical, with his friend Big Red (Larry Saperstein). He manages to impress the new drama teacher (Kate Reinders) and Carlos, the student choreographer (Frankie A. Rodriguez). 
Ricky soon finds himself working with Nini, E.J., and other universal cast members, including Nini's best friend Gina (Sofia Wylie). As they begin rehearsing, they must learn to find ways to effectively work together in order to put on a great production. 
STEM teacher Mr. Mazzara (Mark St. Cyr) is an antagonist who doesn't think high school theater is worth their time or effort. 
"High School Musical: The Musical: The Series" not only tells a story about the remake of the original high school musical, but it tells it in a way where teenagers these days could relate. The troubles they face in high school, the conflicts between their romantic lives and their careers. Especially towards the theater department for teens because this show is mainly about theater. But that doesn't mean it isn't for everyone. Anybody could watch this show and become captivated. 
The episodes come out weekly, so you best believe I was waiting all 10 weeks for all of the episodes to air because I just couldn't get enough of this new series. 
Will the crew be able to come together and put on a great High School Musical, or will they not be able to compromise? Go find out with this new series on Disney+!                                                                                                                                                                                                                                                                                                                                                                                                                              
About the Writer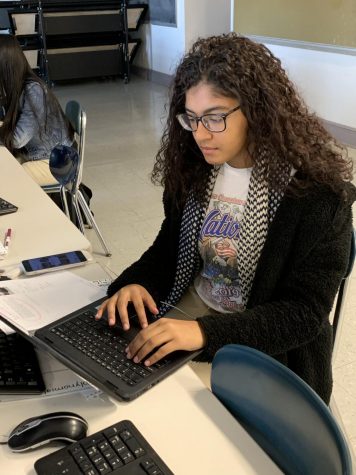 Leslie Taveras, Staff Reporter
Leslie Taveras, staff reporter, is a senior at Passaic Prep Academy. She spends most of her time at play rehearsal and doing homework. She loves to be...