Prep students protest for Pride Flag: VIDEO and PHOTOS
Students at Passaic Preparatory Academy, joined by students from PASE, held a peaceful protest the morning of Friday, March 4, to raise awareness that the Pride Flag is no longer allowed to be raised at Prep for Pride Month in June.

Amy Zarebczan, a Prep senior, organized the protest, which ran from 8 to about 9:15 a.m. The peaceful protest was done the day after students in the Gay-Straight Alliance and Student Council held an assembly to discuss concerns over a new Passic Board of Education policy that says no flag other than state and school flags can be flown in front of public schools in Passaic. Prep raised the Pride Flag in June 2021 to celebrate Pride Month.

The students marched and chanted around the front of the Prep building and made their way to the PASE side chanting, "What do we want! To raise the pride flag. When do we want it! Now!"

Mr. Schmerler

Students shared their feelings about what the protest meant to them.

"Sometimes we forget that we are protected under the first amendment, and the protest for one reminded me that I can speak about what I believe in with the other students in my school," said Prep senior Daniela Velazquez. "The protest showed that students in the school are unified and courageous. We will not stop till the Pride Flag is raised." 

A junior at PASE, the Passaic Academy for Science and Engineering, said they were hurt personally by the Board's new policy. They held back their name. 

"

This is what democracy is about."

— Mr. Craig Miller, Board of Education member

"I feel upset and mad because many people wanted the flag to be raised, but the Board of Ed decided to cancel it. It was a sign that people weren't being respected. And it hurts knowing that my friends may be hurt and I don't want them or others to suffer from this. The change that I want is to let the flag be raised and let it stay there forever. We want people to know that we accept you and you to feel welcomed at school and in society."

Another student named Emily, who would not give her last name, said the Pride Flag represented many students in Passaic.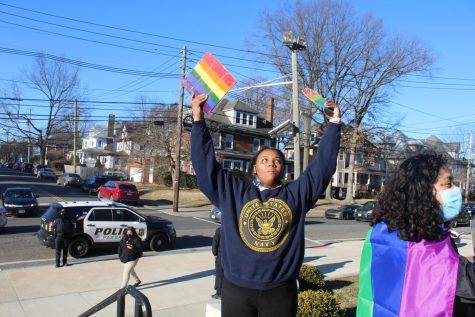 "My feeling is upset, because leaving the flag down could cause the LGBTQ+ community to fade because of how many people were scared to come out and leaving the flag down could make it harder for us or them," Emily said. "The change I want is to allow the flag to stay up and to support anyone in coming out by leaving their flag on the ground."
"I am especially upset that it was done without anyone knowing – specifically students, teachers, and even parents," said Zarebczan, a member of Student Council and former SC president. "Raising the Pride Flag is sending out the message that Passaic hears the voices of its students, but not being able to raise it is sending out the opposite message. I want to let all students know that there are teachers, student leaders, and administrators that are fighting for you, and are listening." 
The March 3 assembly at Prep brought three members of the Board of Education to hear students from both Prep and PASE discuss their feelings when they heard the new policy. Representing the Board were Superintendent of Schools Sandra Montañez-Diodonet, Board President Christina Schratz, and Board member Craig Miller. Assistant Superintendents Jeffrey Truppo and Stefania Duarte also were in attendance. Emotional students took turns describing their feelings about the new policy, and Miller and Montañez-Diodonet addressed the crowd.
Mr. Miller said he would bring the concerns of the students back to the Board of Ed.
"This is what democracy is about," Mr. Miller said after the assembly. "This is why we've pushed for a student rep to speak at the board meetings. I don't know how things are being perceived. … I want to thank the students for putting together such a great presentation.
"I am one of nine (Board members), as I said publicly I should have thought it through. … Now we have heard the effect, so we're going to take all this back (to the Board)."
Yadira Gonzalez and Bryan Perez M. contributed to this report.
About the Contributors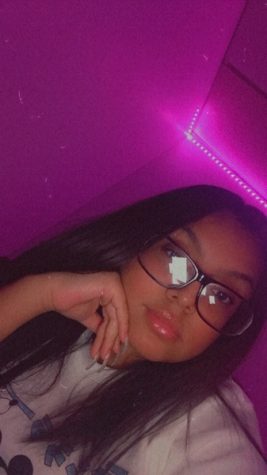 Alyssa Tentle, Staff Reporter
Alyssa Tentle, Staff Reporter, is a junior at Prep. She's on Student Council and in the Journalism Club. She loves to read and brings great enthusiasm...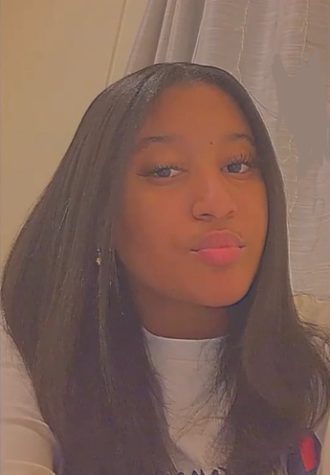 Celine Lantigua, Photo Editor
Celine Lantigua, Photo Editor, is a junior at Prep. She is on Student Council, Dance Club and the Journalism Club. She loves to dance and is always excited...