PHOTOS: Prep players lead Passaic in challenging boys basketball season
This season had many challenges for the Passaic boys basketball team. It seemed like almost every week the team faced problems on the court.
The Indians only won two games the entire season and finished 2-21.
Despite the grim result, brothers Gabriel and Christian Rivera stood out. The Passac Prep students did what they could to help the team. Gabriel is a senior and he definitely made an impact in his final year. Gabriel was by far the team's best player stat-wise, leading the team in points, assists, and steals. Christopher Yepez, a senior at Prep, also contributed as one of the team's top rebounders.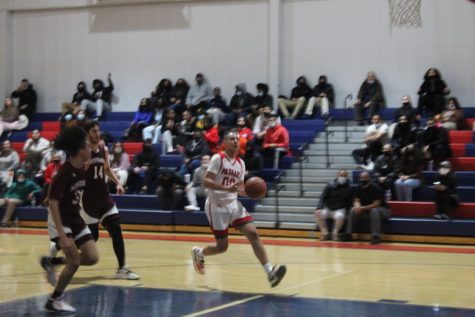 "I'm known as the captain, but everyone on the team including myself is equal and we all understand that, we all have to just play our part and go to war every time we step on the floor," Gabriel Rivera said.
A non-selfish player, Gabriel always prioritized his teammates and had them in his mind as he ran the court as the team's starting point guard
"Before scoring I have to make plays for my teammates and get them good looks on the floor," he said. "As the point guard, I have to bring that energy every day to motivate us that we are more than capable of accomplishing our goals if we all buy into our parts and work hard every practice."
Gabriel has amazing chemistry with another player on the team, his brother, Christian, a junior. 
"Playing alongside my brother is something we looked forward to coming into this season because we know each other's play style and can set each other up in the right spots for good shots," he said.
Christian feels the same way about this brother and wants to help him as much as possible.
"It's amazing, I love my brother," he said. "Before last year's season ended I promised him I'm gonna make this season legendary, especially since I'm a varsity basketball player and he wants to win and so do I," he said. "I wanna help him because I love my brother and I wanna see him go D1."
Christian alternated between guard and forward this season depending on what coach needed him to do. 
"I play mainly forward, but this year the coach has had me play guard either as a backup or as a shooting guard and when I do tend to start I'm either at the two or the three, so shooting guard or small forward," he said.
Christian comes with an aggressive style of play, doing the gritty work for the team.
"My style of play is to stay aggressive, focus mainly on defense and trust my teammates will get points up on the board," he said. "I tend to like to do the dirty work and take charges."
Coach Paul Pomykala said the Indians went up against tough teams this season. 
"The biggest obstacle that will be faced every year is competing with some of the top teams in the state on a weekly basis," he said.
The team this year was full of rookies and kids who had never played at this level of basketball before. This was a learning year, the coach said.
"
Playing alongside my brother is something we looked forward to coming into this season … "
— Gabriel Rivera, Prep senior
"The main takeaway from this season consisted of a lot of learning," he said. "Many of the players this year were new to playing high school basketball. I feel that this season was a big wakeup call on what we need to do as a team to reach the goals we want to achieve."
The training for next year is already in motion. Coach Pomykala feels like the team's main weakness is they aren't strong or fast enough. He wants to achieve the success the team had two seasons ago.
"The thing we need to work on the most for next season is that we need to be stronger and faster," he said. "It all starts in the weight room." 
"We plan on getting back to those winning ways with hard work and dedication," he said. "The boys on the 19/20 team were not just good basketball players, they were mentally tough and were good students. I feel with experience the future teams will get Passaic back to where they need to be in the rankings." 
Coach Pomykala acknowledges the fact that he needs to build up the next generation of players with the loss of three seniors.
"We are going to need someone to fill some large shoes for next year," he said. "Three seniors will be graduating this year. Gabe Rivera has led our team in points, assists, steals, and overall minutes played this year. We will also be losing Aramis Gonzalez and Christopher Yepez, who were key rebounders we needed each game. Their roles are wide open for next year."
About the Contributor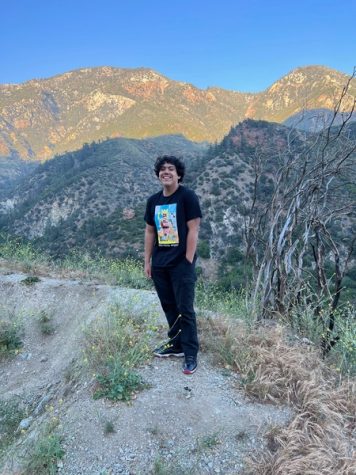 Antonio Carrera, Sports Editor
Antonio Carrera, Sports Editor, is a senior at Prep and a sports writer for The Boulevard. He used to be on the Passaic High School football team and loves...