New Teacher Spotlight: Mr. Koularmanis
Mr. Steve Koularmanis is an 8th-grade teacher here at Passaic Prep. He has been teaching for about 29 years and has a family of his own. In this interview we asked Mr. Koularmanis questions about being a teacher and other stuff, including his home life.   
The Boulevard Online: What made you want to become a teacher?
Mr. K: My English teacher at my high school was a real inspiration to me, and he is one of the major reasons I decided to go into teaching. His ability to help us, his fairness, and his love for teaching made me aspire to one day follow in his footsteps.
TBO: How long have you been teaching?
Mr. K: I have been teaching for 29 years.
TBO: What do you do to help your students?
Mr. K: To help my students learn I try to be creative so they all stay interested in the lesson. I try to teach relevant material by sharing real life stories that are relevant to them. Most importantly my students and I create an environment that is welcoming and accepting to everyone. 
TBO: What do you do in your free time?
Mr. K: In my free time I enjoy spending it with my family and friends. 
TBO: Are you married? Do you have a family?
Mr. K: I am married and have two boys ages 13 and 17.
TBO: Do you have any pets?
Mr. K: I have a miniature Schnauzer named Spartacus.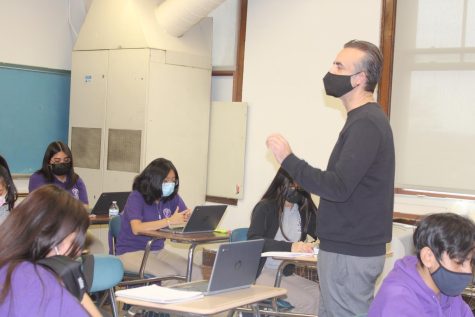 TBO: If you had three wishes, what would you wish for?
Mr. K: 1. I wish I would have met my mom.
I wish I could have played in the NHL (hockey).

I wish all of my children's dreams and wishes could come true. 
TBO: What's the most beautiful place you've ever seen?
Mr. K: Greece.
TBO: If you could live anywhere, where would it be?
Mr. K: Maui.
TBO: If you could travel to any year in a time machine, what year would you choose and why?
Mr. K: To 1970 to meet my mom. My mom passed away when I was born. I would have loved the opportunity to go back in time and speak with her. 
TBO: What are those words that describe you?
Mr. K: Caring, hardworking, honest. 
Thank you Mr. Koularmanis! Best of luck at Prep.
About the Contributor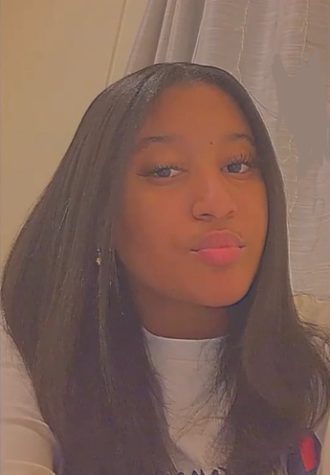 Celine Lantigua, Photo Editor
Celine Lantigua, Photo Editor, is a junior at Prep. She is on Student Council, Dance Club and the Journalism Club. She loves to dance and is always excited...