Prep junior Andrew Zarebczan to debut album on Soundcloud 
Andrew Zarebczan is a junior and part of the Music Technology Pathway at Passaic Preparatory Academy. With the help of Ms. Burgos, the music tech teacher, Andrew was able to produce his debut album "Exodus" in just under two months.
"Exodus" will consist of 13 songs that are "mainly electronic, along with EDM," with "hints of House, Ambience, and Lo-Fi," according to Andrew.
"What inspired me to make the album was just me exploring this aspect of music," he said. "For years, as a classical musician, I only played instruments like the cello, double bass, and more recently, the piano. When I got introduced to Music Technology, I thought of it as another door to open. In music, you want to really look into most if not all aspects, because it will broaden your knowledge and reach more people."
Andrew said he is especially excited for the release of "Andrew," a song on the album he named after himself. He said he likes this song not only "because I love my name, but because I think it really shows people what music I make, and what I'm all about." 
Ms. Burgos said that Andrew is "in a league of his own" when it comes to writing music.
"It has been a pleasure seeing how Andrew was able to transfer the skills he's obtained throughout his many years of classical music training into digital music composition," she said "His music is thoughtful, intentional, and ornamented with beautiful chords and layered percussion instruments. He is definitely in a league of his own and he is making his mark as an electronic music composer." 
You can listen to "Exodus" exclusively on Soundcloud at  https://soundcloud.com/andrew-zarebczan dropping on May 28. Also find it on Apple Music here.
About the Writer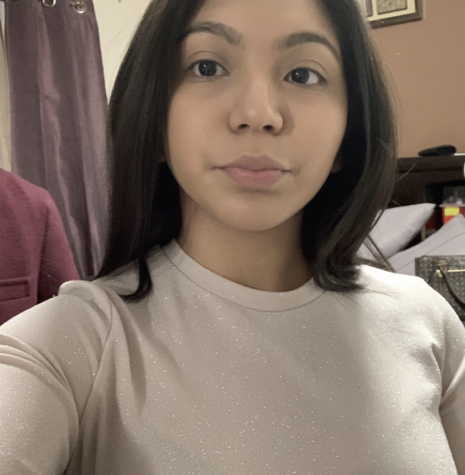 Citlaly Hernandez, Staff Reporter
Citlaly Hernandez, Staff Reporter, is a senior at Passaic Preparatory Academy. Besides being a member of The Boulevard, she is a member of the Passaic...