Mexico Deli Chops Its Way To Victory in Prep Restaurant Poll
Noches de Colombia comes in second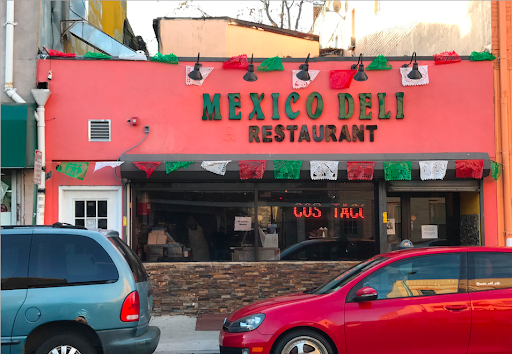 Which is your favorite RESTAURANT in Passaic?
Mexico Deli (37%, 33 Votes)
Noches de Colombia (19%, 17 Votes)
El Chevere (13%, 12 Votes)
Sabor Latino (9%, 8 Votes)
La Fortaleza (7%, 6 Votes)
El Huarache Azteca (6%, 5 Votes)
Jumbo Grill (4%, 4 Votes)
Punto Fijo (3%, 3 Votes)
Mama Eleña's (1%, 1 Votes)
Don Julio (1%, 1 Votes)
Total Voters: 90

Loading ...
With New Jersey loosening Covid-19 restrictions, The Boulevard wanted to know which restaurant is the favorite of students at Passaic Preparatory Academy.
We posted our restaurant poll on June 8, asking students to vote for their favorite. The poll ended on June 15, at noon, with 90 people participating.
Mexico Deli on Market Street won with 33 votes — 16 more than the runner-up. 
Noches de Colombia came in second, with 17 votes. Noches de Colombia had more votes than Mexico Deli on the first day the poll was released. By the end of the second day, Mexico Deli kept a steady lead over all the other restaurants. The poll offered 10 restaurants to choose from.
El Chevere came in third with 12 votes while Sabor Latino gathered eight votes to secure fourth place.
The Boulevard will write a review of the winning restaurant, Mexico Deli! Be on the lookout for this Prep-popular restaurant.