First DJ Battle Rocks the Prep
Music Tech Pathway hosts inaugural DJ faceoff
Passaic Preparatory Academy's Music Technology Pathway hosted the Prep's inaugural DJ Battle on Dec. 12, 2019, led by pathway teacher Ms. Burgos. 
Battling were DJs S.V.C., a.k.a. Sherlyn Cuamani, and J-Money, a.k.a. Justin Moreno. DJ Niyah and DJ Raj, who travel around the U.S. and deejay for well-known and up-and-coming rappers, were the judges that evening. It was an amazing evening filled with laughter, smiles, and dancing. Although a little shy and rigid in the beginning, students eventually stepped out of their comfort zone and made their way to the dance floor.
DJs were scored based on creativity, originality, musicality, technical skills, showmanship, audience engagement, and music content. Also participating were students Kevin Bovier and Evin Zuniga, who showcased their rap skills. Additionally, the Passaic Prep Dance Team made an appearance with a five-minute dance routine. 
As students entered the gym, they were provided with glow sticks and a ticket to cast their votes at the end of the battle for their favorite DJ. Various genres of music rang through the speakers: bachata, merengue, salsa, cumbia, dembow, even some Jersey Club remixes.
"The students had a good time, and that's important to me," said Ms. Burgos. "We also had students from PHS buy tickets and it was nice to see them as well. I did expect more dancing, in the beginning, a lot of kids were standing against the wall. After a while, it seemed like everyone warmed up and everyone was dancing."
The future of the Music Technology Pathway looks bright. Ms. Burgos said she feels: "Excited about the future, there's a lot of possibilities; expanding the program with audio engineering and recording. I'd like to record original songs from (student) artists. I would also like to work on sound engineering: sounds for events, theater productions, shows, etc. I'm excited for the kids who don't necessarily connect to traditional music ensembles to finally find a place where they can create their own style of music."
Even though it was a truly close run, in the end, the battle was won by DJ J-Money. A pat on the back for these outstanding students for their hard work and dedication.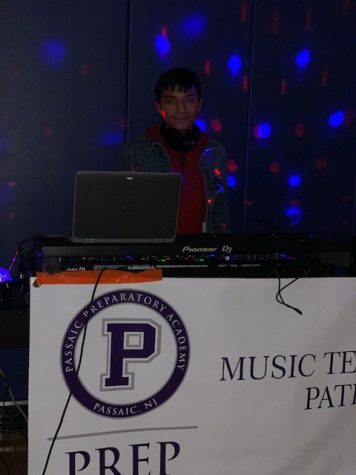 About the Contributor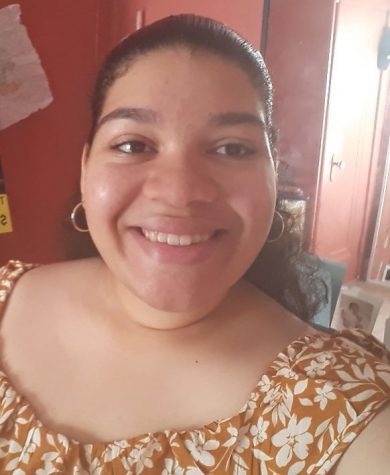 Kamil Santana, News Editor
Kamil Santana, News Editor of The Boulevard and The Boulevard Online, is a senior at Passaic Prep Academy. She has been writing for The Boulevard since...