Compra El Pan at Selena's Bakery with PHOTOS
Selena's is the perfect spot to warm up in wintertime
The holidays are arriving, and that means some sweet bread with a cup of hot chocolate is a must-have. 
Selena's Bakery, named after famous Mexican-American singer Selena Quintanilla, is located at 290 Monroe St., Passaic, N.J. The bakery sells multiple varieties of sweet bread for you and your family.
The bakery sells other typical Mexican breads such as conchas, pan de muerto, cuernos, orejas, and more. Each bread is finely made and fresh out of the oven. 
The bakery doesn't just make bread but also other treats like cheesecakes, gelatins, cakes, cupcakes, flan and churros. 
Their products are something you should definitely check out. The price range for the breads are from $1 to $2 and their other treats range from $2 to $25+. The breads are super soft and go well with either hot chocolate, coffee, atole or champurrado. 
On a cold winter day, these treats are perfect to warm yourself up. 
Check out our photo gallery, below, from Selena's!
About the Writer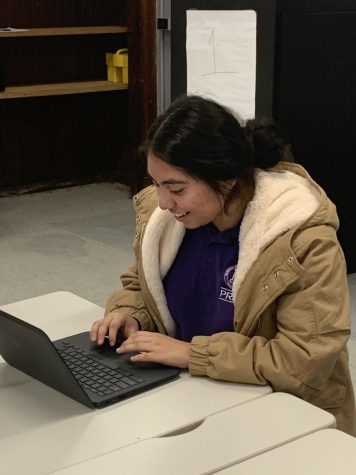 Lissette Rios, Staff Reporter
Lissette Rios, staff reporter, is a senior at Passaic Prep Academy. She likes to spend plenty of her time in extra curriculars, as she's in the Youth Climate...