Feels Like Home at Flapjax
Flapjax is the perfect diner to bring your loved ones, or even just yourself
Plenty of restaurants or diners are typically just a place you go to eat. But Flapjax is nothing like that. 
Flapjax: Pancake and Steak House is a welcoming, quiet restaurant located at 417 Paterson Ave., Wallington N.J. The neighborhood is filled with calm, friendly residents and the staff is always there to attend to you and get you what you need.
Every single Sunday when I was a kid, my family and I would go to eat at Flapjax and I would order the chicken fingers. It has always been a tradition of ours. When there's a celebration, we always go there. Flapjax is the one restaurant that you can bring your family and it would feel like home.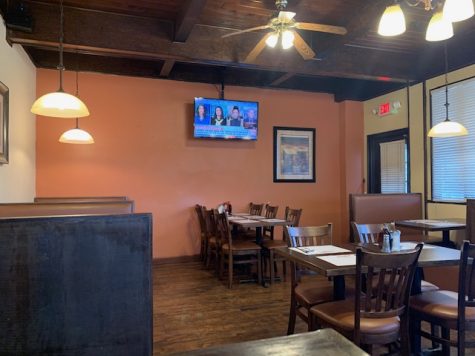 When eating there, I kindly asked some customers what they felt towards Flapjax. Joseph Bacich, 24, said, "I like how chill it is, it's very laid back and I like that it's just a small and calm environment." 
I really enjoy coming to this restaurant. For one, the prices are decent for the amount of food you get, the wait to be seated is rarely ever long and there's plenty of options and varieties of meals.
The pancakes are freshly made, and they are soft and fluffy on the inside and crispy around. You even have the option to decide if you want fresh or fruit preserves. 
Some pancakes are topped off with whipped cream and sprinkled with powdered sugar. 
My usual order is the triple treats, which is a sandwich with turkey, bacon, mayonnaise, tomato, lettuce and avocado, served with a pickle, coleslaw, and fries. TripAdvisor, a website filled with reviews of people who have eaten at Flapjax, has many people say how great it is. One person said, "Each time has been fantastic, the food and service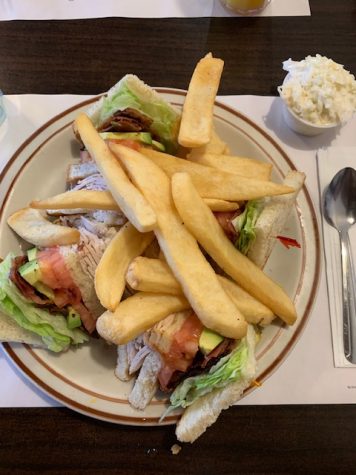 and yes the pancakes are good too. You won't find nicer servers anywhere locally. They are the BEST!" 
Bacich as well said, "Yeah I'd recommend it. As a person who loves diners and the diners atmosphere, I would definitely recommend." 
Overall, Flapjax is definitely the perfect diner. The vibe is really calm, the staff are super friendly and the food is delicious. If you're planning to come to N.J., Flapjax is the best place to stop and grab a bite. Chef's kiss! 
FLAPJAX: PANCAKE AND STEAK HOUSE
NINE STARS OUT OF 10
417 Paterson Ave., Wallington N.J. 
$$
About the Contributor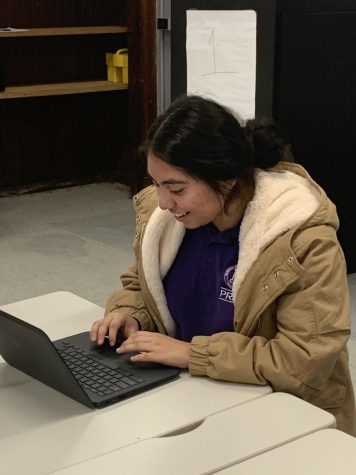 Lissette Rios, Staff Reporter
Lissette Rios, staff reporter, is a senior at Passaic Prep Academy. She likes to spend plenty of her time in extra curriculars, as she's in the Youth Climate...