New Teacher Spotlight: Mr. Encarnacion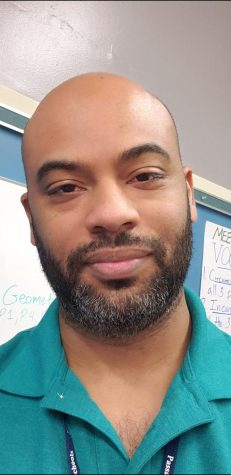 Mr. Michel Encarnacion is the new probability and statistics teacher at Passaic Prep. He first attended Katharine Gibbs School, which used to be a college in Montclair, for an associate's degree in computer programming and later Passaic County Community College for an associate's in mathematics. He then went to New Jersey City University for a bachelor's in math and education and finished with a master's degree in mathematics. He has previously worked as a teacher at Essex County Technical School for six years and in Paterson Public Schools for seven years. Some of his interests include watching anime, playing video games, and playing tennis. He also mentions that because he was unsure of what he wanted to do in college, he thought of a series of different career paths before choosing mathematics. 
Mr. Encarnacion sat down to answer some questions with The Boulevard Online:
TBO: What made you want to become a statistics teacher?
Mr. Encarnacion: It is a long story; when I was in high school, I did not know what I wanted to do, but I had one teacher that inspired me. He was actually a history teacher, so when I got to college, I did computer programming. Then life happened and I asked myself what my second love was, and it was math, so I majored in that. I remembered how my history teacher made me feel and I wanted to inspire others the same. 
TBO: What did you originally study? Was it in your plans to become a teacher at first hand with your degree?
Mr. Encarnacion: Well, like I said before, I was into computer programming and then I had to do my degree all over again because the college I went to did not accept the credit of the classes I had taken before in the other college. I picked math as a major and later continued to do a master's degree in it.
"
Do not give up, life is not easy, so just keep trying until you get to where you want to be."
— Mr. Encarnacion
TBO: What is something you want others to know about you?
Mr. Encarnacion: Even though I might not look like I am happy on the outside, I am happy on the inside.
TBO: What are your hobbies and passions outside of school?
Mr. Encarnacion: I play tennis, I play video games, and watch anime. I also like watching a lot of movies and series. I consider myself a computer nerd.
TBO: How was your old school district different from this one?
Mr. Encarnacion: The student population at Passaic Prep is more quiet compare to my previous school district. Even though they spoke more in my previous school they participated more as well. I just wish that in the future the students' would participate more.
TBO: Who is someone that you look up to in life? Why?
Mr. Encarnacion: I look up to my father because where we come from, the Dominican Republic, we were poor. We did not get to eat simple things like meat every day because we did not have enough money and now everything has changed.  We didn't have much and because of him, now, we are here.
TBO: How do you believe students will apply what you are teaching them now to real life situations?
Mr. Encarnacion: That is my hope, that whatever I am teaching you can apply it in real life, or that you have the intelligence to even do so because most of what I teach, happens in real life. 
TBO: If you won $1 billion in the lottery, what's the first thing you would do? The second?
Mr. Encarnacion: I would build a house for those who are close to me first. Second, I would spend it on myself. 
TBO: Dogs or cats?
Mr. Encarnacion: Dogs because they are more friendly and they approach you when you come inside a house, while cats it is you who has to approach them.
TBO: What is the greatest advice that you would give any of your students?
Mr. Encarnacion: Do not give up, life is not easy, so just keep trying until you get to where you want to be. Eventually if you do not get there, at least you know you tried. You will not have any regrets. 
About the Contributor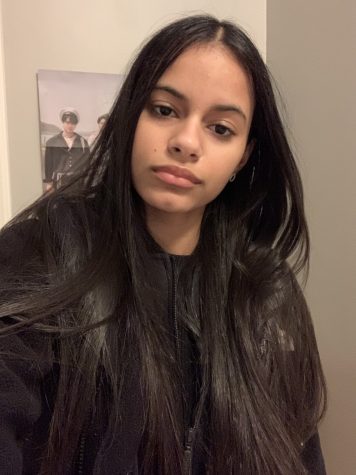 Meraly Moya , Staff Reporter
Meraly Moya, Staff Reporter, is a senior at Passaic Prep Academy. She likes to read newspaper articles and watch the news every day. She loves learning...