LISTEN: C&C Podcast, Episode 9: Like a young Al Bundy
"Talking too much" is not in their vocabulary. The C&C Podcast is back, and in Episode 9: Like a young Al Bundy, Mr. Contaldi and Mr. Costarelli discuss Senioritis and the football playoffs. Who's going to win the Super Bowl? They don't know. But that doesn't stop them from talking about it.
Got a question for C&C? A comment? Want a particular topic addressed? Email Mr. Schmerler at [email protected]. We want to know what's going on at Prep, and we want to talk about it!
So grab a seat and listen to Episode 9, below, and then check out the podcast homepage here, where all C&C episodes live and thrive.
About the Writer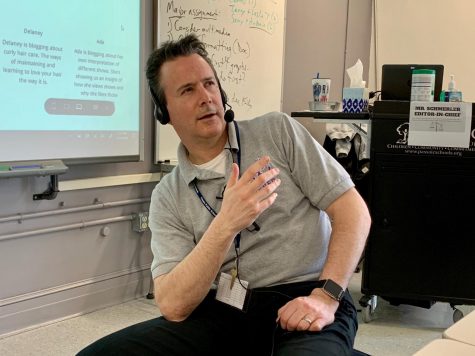 Mr. Schmerler, Adviser
Mr. Schmerler is the Staff Adviser of The Boulevard Online. He worked in the field of journalism for 25 years and has a Masters degree in Broadcast Journalism...