New teacher spotlight: Ms. Demircan
Leyla Demircan (pronounced "Demer-John") is a new teacher here at Prep. She teaches Algebra 2. She has taught Algebra 2 in two high schools in Passaic. She has been teaching for 13 years overall and has two small children at home. She gave The Boulevard Online some of her rare free time.
The Boulevard Online: What subject and grade do you teach?
Ms. Demircan: I teach Algebra 2. Most of my students are freshmen with a few sophomores and juniors. 
TBO: How long have you been teaching? Where else have you taught?
Ms. D: This is my 13th year teaching. I have only ever taught in the City of Passaic! After I graduated college I got hired at Passaic High School, I taught there for 12 amazing years and this is my first year teaching here at Prep. 
TBO: What advice would you give to your students about life?
Ms. D: You only get out what you put in, don't expect more until you do more. If you want to achieve something you have to put in the work. You must work hard. Nothing will be handed to you in this world (unless a very, very rich relative of yours dies and leaves everything to you).
TBO: What do you do in your free time? What are your hobbies?
Ms. D: What's free time? I have a 2-year-old and a 10-month-old that take up any "free time" that I would have. Prior to having kids I would go hiking almost every weekend. It is a passion of mine. There is nothing that compares to hiking to the top of a mountain and looking out at the view. It gives you a true sense of accomplishment. Other hobbies that I have are skiing, baking and traveling. 
TBO: Coolest place you've ever been?
Ms. D: Hands down ICELAND. I went during spring break a few years ago. It was such an awesome trip. I got to see the Northern Lights, stand on an iceberg, see lots of waterfalls, swim in the blue lagoon, and visit a beach with black volcanic sand. 
TBO: Do you have any pets? Are you a cat person or dog person?
Ms. D: I have a cat. He is a gray tabby. He loves to cuddle and play.
TBO: Tell us about a funny story that happened to you.
Ms. D: I was quarantined in Hong Kong for three days while trying to get back from my honeymoon.  Our honeymoon was in Bali, and while there we went whitewater rafting. I fell off the raft and ended up drinking a bunch of river water. That made me very sick. When we were flying back, they noticed how sick I was on the plane during our layover in Hong Kong (they had to take me off the plane in a wheelchair). The airline we were traveling with canceled our connecting flight back to New York and sent me to the hospital. I was held there for three days until they ran tests to confirm that I did not have an infectious disease.  It was definitely not funny at the time, but every now and then my husband and I laugh about it.
TBO: What else should Prep students know about you? 
Ms. D: I genuinely LOVE teaching and I enjoy coming to work. I believe that people give off a certain energy. I also believe students are very intuitive and can pick up on a teacher's energy. The moment my students question whether I enjoy my job or not, I told myself, I will start looking for a new job. 
About the Writer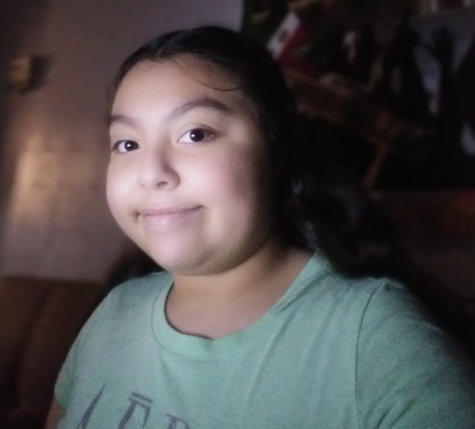 Yadira Gonzalez, Staff Reporter
Yadira Gonzalez, Staff Reporter, is a freshman at Passaic Preparatory Academy. This is her fourth year at Prep. She is involved in three clubs: The Boulevard...