Passaic girls volleyball season recap, 2022
The Passaic girls volleyball team wrapped its 2022 season with an 8-8 record. 
The team improved from their 6-10 record last season, due in part to Passaic Prep senior Nayely Lucero. 
Nayely, having played since her freshman year, was a leader on her team and a pivotal role player.
"It feels great to be a leader on my team," she said. "It can be very difficult sometimes, especially mentally. But I think just showing my leadership and trying to be positive on my team makes people want to stay and grow."
Senior Addy Matos led the team in kills with 59 and Nayely was second with 48. Nayely was also second in aces and service points with 21 and 63, respectively. 
Sophomore Kelly Varela led the team in digs with 33. Junior Desiree Santana led with 115 assists, 97 service points, and 24 aces. 
For Nayely, success didn't come easily and she strived to make her senior year her best.
"I'm gonna be honest, my sophomore and junior year were really difficult," she said. "I was not mentally okay, like I wanted to quit my junior year. My junior year is when I realized I don't want to do this anymore. But, I did club and it was a new environment because it was different and they pushed me to be better both physically and mentally. The coaches also helped me as well, just helping me connect with other people."
She offered some advice to future generations of Passaic girls volleyball:
"Make sure you train outside school, take school seriously," she said. "Take school seriously, keep your grades up, because if your grades are not good you will not play. You'll be benched, you're going to be waving and cheering all game. Try to stay positive even if you're on the bench. If you're on the bench you have to cheer on your team. Don't be negative. Don't just say 'I'm going to quit,' this isn't good. Be positive, cheer for your team, support your team, and if you started your year already, finish it. 
"Don't just quit."
About the Writer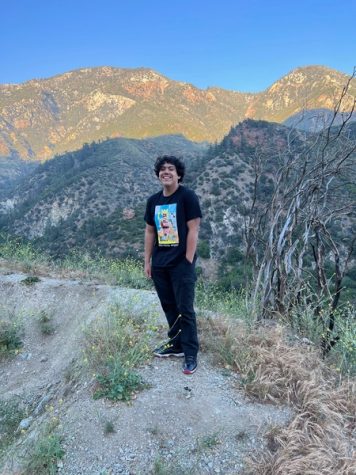 Antonio Carrera, Sports Editor
Antonio Carrera, Sports Editor, is a senior at Prep and a sports writer for The Boulevard. He used to be on the Passaic High School football team and loves...