Passaic cross-country teams excel at league meet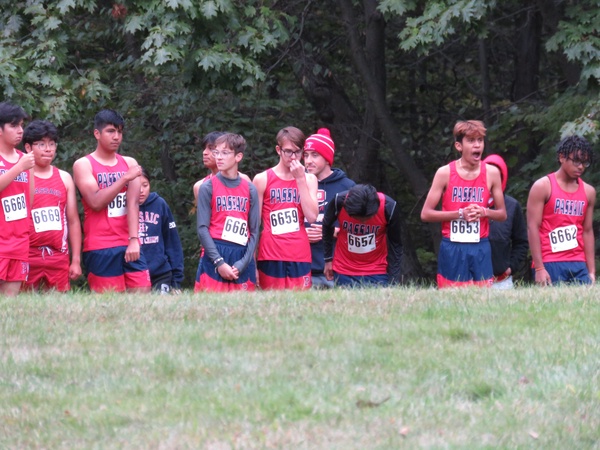 The Passaic cross-country team has impressed this season. 
The Passaic boys' team finished third at the Big North Conference-Liberty Division meet at Darlington Park in Mahwah. The girls' team finished fourth in a league that also includes Clifton, Passaic County Tech, Bergen County Tech, Paterson Eastside and Paterson Kennedy. 
The top runner for the Passaic boys was junior Sebastian Munoz, who finished with a time of 18:05 in the 5k (3.1 miles) race. On the girls' side, sophomore Michelle Sarmiento finished seventh with a time of 22:36. 
Up next for these hard-working teams is the Passaic County Championships meet on Thursday, Oct. 20. After that, the team will compete at the state sectional meet on Saturday, Oct. 29, at Garret Mountain in Paterson.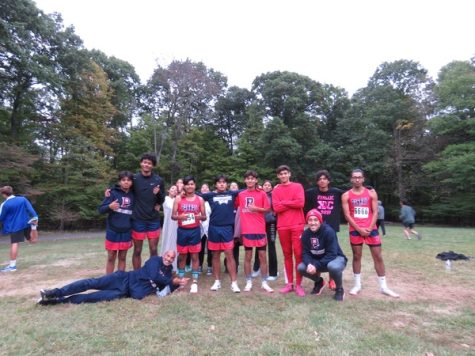 Boys varsity squad:
Isaac Diaz-grade 12
Sebastian Munoz-grade 12
Diego Payares-grade 12
Angel Rodriguez-grade 12
Christian Ramirez-grade 12
Michael Coliente-grade 10
Gael Morales- grade 10
Girls varsity squad:
Joselyn Mendieta-grade 12
Madeline Castillo-grade 12
Nicole Hernandez-grade 11
Jasmin Silva-grade 11
Michelle Sarmiento-grade 10
Gabriela Reyes-grade 10
Emily Aguilera-grade 10
Also competing:
James Aguilar-grade 9
Randy China-grade 10
Jorge Damian-grade 10
Alex Hernandez-grade 10
Bryan Mendieta-grade 10
John Paul Misko-grade 11
Francisco Olvio-grade 11
Ethan Perez-grade 10
Victor Sanchez-grade 11
Ashley Aguilar-grade 12
Sherlyn Arenas-grade 10
Wendy Flores-grade 10
Ayleen Garcia-grade 12
Quetzalee Grande-grade 11
Yalmary Sanchez-grade 10
Yameliz Suarez-grade 12
Estela Vazquez-grade 12
Shahira Veras-grade 10