Passaic softball records most wins in a decade
The Passaic High School softball team recently wrapped up one of its best seasons in recent memory. Records were broken and goals were accomplished. The Indians finished with a record of 11-14, an improvement from previous years.
The year started off rough. They went 2-5 in the first two weeks. However, towards the middle of the season they rebounded, going 6-1 at one point. 
Head Coach Mario Maravi was pivotal in establishing goals for the team, which they met.
"One, I wanted to get double-digit wins as a team, which we did," he said. "That means winning 10 games or more. We also wanted to accomplish as a team making the states, and not only just making the states, but probably beating somebody in the states, and we did."
Passaic beat archrival Clifton in the first round of the North Jersey, Section 1, Group 4 state tournament, 2-1. Passaic lost to Morristown in the second round. 
Despite the Indians going pretty far, Maravi said he wishes the season would've gone longer. That was the biggest takeaway, in his opinion.
"I wish we could have softball all year-round," he said. "The season's short, we start in the middle of March and finish in the middle of May. I just wish we could go longer, have the girls longer. Otherwise, I'm pretty happy."
Coach Maravi took pride in his players this season. He really expected a lot out of them and wanted them to excel, not just on the field.
"Watch girls grow mentally, emotionally, and into student-athletes that we want to see on the softball field," he said. "We want to see these girls not only become good role models but off the field too, giving back to where they come from."
"
… watch out world. Those girls are gonna make an impact, because of their leadership skills."
— Passaic softball coach Mario Maravi
He mentions some specific players who he really thought excelled. He considers them leaders for this season and for future generations.
"It's crazy because I think a lot of my girls were leaders in their own ways," the coach said. "(Prep senior) D'Ani Morales, (Prep sophomore) Beyonce Hernandez, Kelly Varela,  Seoane Oaxaca, Ambrasa Monroe, those are all girls who are leaders amongst their groups. When you talk about softball it's one team, but you need all those girls that I mentioned, you need all of them to rise everybody, you need all of them to get these girls going, and believe it or not a lot of those girls played their role in becoming good leaders. 
"You'll see that after high school, the girls that I mentioned, watch out world. Those girls are gonna make an impact, because of their leadership skills."
He has good reason to mention those players, especially Morales, the senior pitcher from Passaic Prep who made history two years in a row. She broke her own school strikeout record this season with 172. She also led the team in total hits. Ambrasa led the team in runs, home runs, and RBI. 
Maravi hopes this season will be a step towards more progress in future years. He hopes he can help build the program up from the middle and even elementary school levels.
"Every program is built from the bottom up," he said. "So what do I mean by that, when you build a house you build your foundation from the bottom up. So that means I have to start working with elementary school girls, middle school girls, so by the time they get to high school, we are not over-coaching."
The team just had a season that should bring hope back into the program. If Coach Maravi can accomplish his goal of building the team further and from the lower levels, there may be a championship in their near future.
About the Writer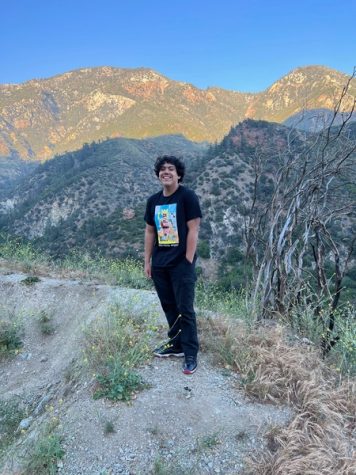 Antonio Carrera, Sports Editor
Antonio Carrera, Sports Editor, is a senior at Prep and a sports writer for The Boulevard. He used to be on the Passaic High School football team and loves...