C&C Podcast, Episode 6: Another Seamless Transition
The C&C boys are back after a short hiatus with Episode 6 of the C&C Podcast, Another Seamless Transition.
In this episode Mr. Contaldi and Mr. Costarelli discuss whether or not school should start earlier? And is Senioritis overtaking Passaic Prep? Remember these were the topics that YOU chose, and, as you know, the C&C Boys are FORCED to talk about whatever you pick when they record from Room 107. There will NOT be a new topics poll this week, because while they hope to produce one more episode this school year, it will be a "goodbye have a great summer" episode, so a topic poll is not necessary.
So grab a seat, listen to Episode 6, below, and then go back and re-listen to Episodes 4 and 5, because, why not?
Listen to Episode 6:
Listen to Episode 5 again:
Listen to Episode 4 again:
About the Writer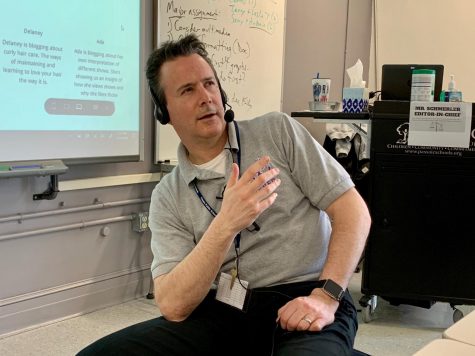 Mr. Schmerler, Adviser
Mr. Schmerler is the Staff Adviser of The Boulevard Online. He worked in the field of journalism for 25 years and has a Masters degree in Broadcast Journalism...