C&C Podcast, Episode 2: Talking to Whoever's Listening
EPISODE 2: Pick a TOPIC for the C&C Podcast:
NETFLIX: Best series: Squid game? (38%, 41 Votes)
FOOD: Favorite cafeteria lunch? (24%, 26 Votes)
SCHOOL LIFE: Is the Raven a fierce enough mascot? (17%, 19 Votes)
HOLIDAYS: Most fun holiday? (9%, 10 Votes)
FOOD: Which is the best dessert? (9%, 10 Votes)
FOOD: Favorite candy: Kit Kat? (3%, 3 Votes)
Total Voters: 109

Loading ...
Welcome back from winter break, Preppies! To ease your transition back into the building, the C&C boys are back!
Episode 1: "The Intro" was a smash hit podcast. So Mr. Costarelli and Mr. Contaldi are back with Episode 2: Talking to Whoever's Listening.
Listen to Episode 2, below. What you voted for was a discussion of "Grey's Anatomy," and a debate about whose music was better, music of the '90s or today. Which way did C&C go? Listen to find out.
Vote again, left, in our poll to tell C&C what to discuss in Episode 3. Remember, they MUST talk about what YOU vote for. In Episode 3, they will discuss three topics, not just two. Each episode gets one minute.
They HAVE TO TALK ABOUT THE WINNING TOPICS! They have no choice. So think it over and figure out what C&C should do in their next podcast. It's up to YOU!
NOTE: You might have to open the audio player, below, in a new tab in order to press PLAY.
About the Writer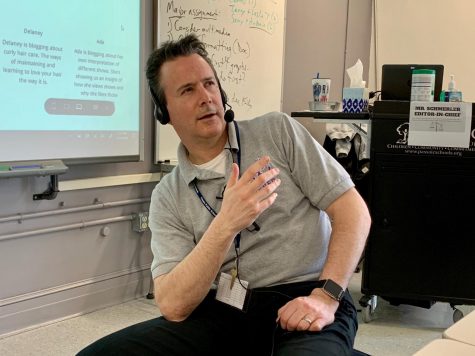 Mr. Schmerler, Adviser
Mr. Schmerler is the Staff Adviser of The Boulevard Online. He worked in the field of journalism for 25 years and has a Masters degree in Broadcast Journalism...