WATCH: Prep Honor Roll, Marking Period 1, 2021
Congratulations to every student who made the Honor Roll, with High Honors or Honor Roll! Prep held a short ceremony on Thursday, Dec. 23. Watch the video, above, of the high school honor roll ceremony. Below is the complete list of honors:
HIGH HONORS:
12th GRADE
Carolina Argueta Martinez
Iris Cabrera
Marisol Coliente
Sherlyn Cuamani
Kimberly Daniel
Gianella Diaz
Nayeli Dume
Janely Luis-Perez
Ruby Manzueta
Angel Mejia
D'Ani Morales
Sabrina Morocho
Josephine Narvaez
James Pascal
Cristina Ramirez
Natalia Rodriguez
Margaret RodriguezLezama
Jeyron Sepulveda
Daniela Velazquez
11th GRADE
Jezabel Fernandez
Bryan Gonzalez
Angeles Hernandez
Katherine Hidalgo-Pena
Ciara Lawson
Giselle Padilla
Jasmine Solis
Alyssa Tentle
10th GRADE
Leslie Almonte
Chelsy Angomas
Ashley Arriaga
Jasmin Bravo
Jailene Cabrera
Louis Esturilho
Lila Gavin
Yismeili Mota-Roche
Lismary Pascal
Marilyn Perez
Jeilyn Rivera
Kaedey Rivera Reyes
Michelle Santos
9th GRADE
Ashley Dominguez
Jessica Latorre Franco
Tomas Maceda
Dayanara Ocampo Gonzalez
Francesca Penaloza Mendoza
Alison Ramos
Damny Rodriguez
Kevin ValladaresMedina
8th GRADE
Paul Ayala
Bianca Chiarella Llanos
Wendy Clemente
Yadira Gonzalez
Juliana Heredia-Vazquez
Ayden Marmolejo
Abigail Martinez
Jaylin Polanco
Edward Rivas Rosales
Isis Salas
Treffina West
7th GRADE
Yaritza Ferro
Samantha Lopez
Chastelyn Ruiz
6th GRADE
HONOR ROLL:
12th GRADE
Rosmariel Almonte Meran
Kayla Clark
Nallely DeDios
Sofia Dejesus
Lisbeth Fernandez Segura
Amari Gawthney
Brian Hernandez-Delgado
Amanda Lopez
Mairobys Lopez
Melissa Martinez Arriaga
Kelly MoranCabrera
Nashly Moya
Stephany Negrete
Reese Olivares
Ofelia Osorio
Itzel Perez
Omarlys Rodriguez
Hanelly Rodriguez
Aracely Rojas
Ivy Sanchez
Melanie Tecomalman
Jonathan Vega
Christopher Vega
America Velasco Suarez
Amy Zarebczan
Esmeralda Zavala
Julia Zuniga
11th GRADE
Erick Alemany
Jacqueline Arteaga
Giselle Belen
Briana Cabrera Espinal
Cristal Camacho
Sheralynne Carretero
Mariana Casimiro Garcia
Ashley Chavez
Yetzelin Daniel
Yessenia Garcia
Jasmin Hernandez
Yulissa Hernandez
Jadeth Joissim
Cindy Lopez
Dayanara Lopez
Zuleika Luna Nunez
Joselyn Mendieta
Juan Meneses
Laylani Montoya
Christian Morales
Meraly Moya Nunez
Natalie Ortiz
Alondra Quelix
Jennifer Ramirez
Annette Reyes
Dannia Reyes
Emily Rodriguez
Kevin Rojas
Sarai Sanchez
Chelcy Sanchez
Brandon Sanchez
Magaly Tepox
Hansel Villar
Yael Viruet
10th GRADE
Nelsie Abreu
Johab Angarita
Gabriely Asencio
Alim Baez
Sherlyn Balderas-Ortega
Jade Cruz Torres
Salette Farias Betancourt
Dayana FuentesGonzalez
Charlize Glover
Beyonce Hernandez
Emely Hernandez
Denise Hijuitl-Bravo
Kendi Huelitl
Iverson Lopez
Milagros Lozano
Michelle Lucero
Sherly Luna
Keyla Maldonado Santos
Kenia Maldonado Santos
Leslie Manoatl
Axel Martinez
Eliana Mendoza
Jean Montan
Vrajkumar Patel
Jozdahni Pelaez
Abigail Polanco Rosado
Yordany Polonia-Acosta
Rachel Sainz
Ashley Sanchez Diaz
Jayden Sierra
Eric Tepale
Kevin Vallejo
Jennifer VargasMora
9th GRADE
Luis Almanzar
Stephanie Bautista-Flores
Julian Carrera
Alexander Colon
Leslie DeLeon
Samantha Faustino
Anandah Francisco
Jesus Gonzalez
Anaya Hansford
Vanessa Hernandez
Angelin Hidalgo-Guzman
Jamie Mosquera
Stacy Ortega-Hernandez
Suheidy Peralta Leon
Nicole Perez
Maria Perez
Catherine Puente De La Vega
Sofia Ramos
Kassadie Reyes
Ariany Rodezno
Christopher Santos
Rosemary Vergara
8th GRADE
Justin AvilaBautista
Jasmin Bello
Rosa Cabrera-Almanzar
Johanna Cuetlach Aguas
Johanna Diaz-Herrera
Wilmy Fidanque
Ileany Gil Salcedo
Ayden Irizarry
Jaddai Joissim
Ashley Linares
Ashley Martinez
Edwin Martinez
Camila Mendez-Tapia
Ariadna Miranda
Jovanna Prieto-Zuniga
Brandon Ruiz-Guzman
7th GRADE
Katie Alfaro
Liliana Arenas
Ariana Bravo
Milan Coleman
Gabriela Colon
Sandy DeDios
Kevin Garcia Suarez
Adamaris Lorenzo
Ashly Mancebo
Daiselyn Mendez
Aleshka Mendoza Oblitas
Yareliz Penafiel
Mariet Perez-Palma
Daniela Ramirez
Wilmeris Santos
Tyler Surita-Aviles
Ashley Vargas
Andrea XiqueAyala
6th GRADE
Abraham Bravo-Flores
Jessica Cuetlach
Mia Melgarejo
Michelle Padilla
Faith Parmanand
Ashley Ramos
Jennifer Rivera Mendez
Estephany Romero Contreras
About the Contributor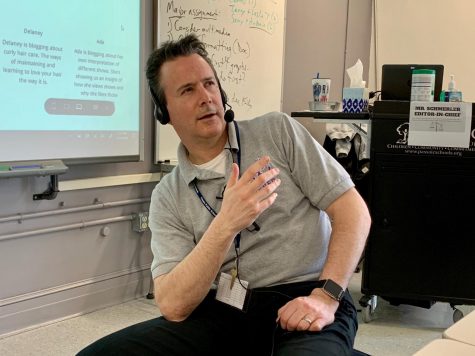 Mr. Schmerler, Adviser
Mr. Schmerler is the Staff Adviser of The Boulevard Online. He worked in the field of journalism for 25 years and has a Masters degree in Broadcast Journalism...