Passaic City native becomes Vice Principal at Prep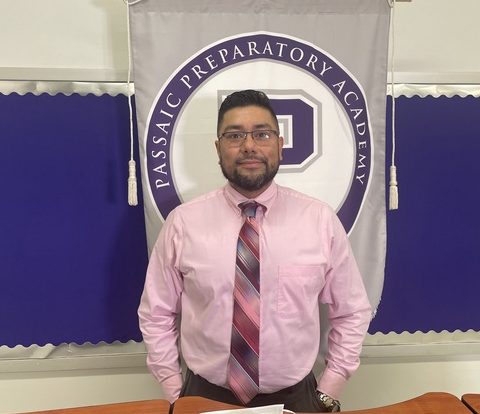 The new Vice Principal here at Passaic Prep is a man of many interests, from toy collecting to mountain biking. Mr. Julio Vargas has replaced Dr. Jennifer Aguilar following her promotion to Principal at Passaic Academy for Science and Engineering (PASE).
The Passaic City native has worked in the city for 17 years, although this is his first time working in a high school setting.
The Boulevard Online reached out to ask a few questions:
The Boulevard Online: Is this your first time working in a high school?
Mr. Vargas: Yes, it is. During my time as a teacher in Passaic I primarily worked in K-8 schools. I began at William B. Cruise Memorial School No. 11, then transferred to Lincoln Middle School, and most recently worked at Sonia Sotomayor School No. 21. 
TBO: How long have you been with our District?
Mr. Vargas: I've been working with our district for the past 10 years. I began teaching back in September of 2011. I spent six years at School No. 11, one year at Lincoln Middle School, and the last three years at School No. 21. 
TBO: What are some of your hobbies?
Mr. Vargas: Some of my hobbies include working out, watching superhero movies with my kids, and trying new places to eat. I enjoy watching football, boxing, and mixed martial arts fights with my brother-in-law and listening to all types of music on Youtube.  I'm also an avid toy collector, so I spend some time going to comic shops and shows with my kids looking for things to add to my collection. 
TBO: Video games or mountain biking?
Mr. Vargas: Both. I find video games are a fun way to relax or just distract my mind, which can help reduce my mental stress. I've always enjoyed playing video games and it's something I now share with my kids. I enjoy working out and being outdoors, so mountain biking is a great combination of both. I try to work out at least 3-4 times per week to help maintain my physical health and also relieve stress.   
TBO: Tell us about yourself. 
Mr. Vargas: I was born and raised in Passaic. I went to school here and have been working in the city for about 17 years. Prior to working for the district, I worked at School No. 16 as a supervisor for their before/aftercare preschool program. My family is originally from Mexico but have been a part of Passaic for over 45 years. I've been married for 15 years to my wife Wendy, who is also a Passaic native and we have four children. As I stated previously, I've worked primarily as a bilingual, middle school math teacher but have also taught science, ESL, writing, and AVID. I currently live in Clifton which makes my commute to and from work short and easy.    
TBO: What do you do in your free time?
Mr. Vargas: Whenever I have some free time, I try to enjoy any of my hobbies. I'm not very good at planning for my free time so I try to enjoy whatever activity I can. 
TBO: What differences can we expect between you and Dr. Aguilar?
Mr. Vargas: First and foremost, she's a doctor and I'm not, yet. Second, as a new administrator here at Prep, there are many things I need to learn, some of which I'm learning from her. So, at this time, I really can't identify any differences between Dr. Aguilar and myself. However, I can say we both share a commitment to the success of our students and will support everyone in the building in any way possible.   
TBO: How important is in-person learning?
Mr. Vargas: I find in-person learning to be incredibly important. I feel the time we spent during virtual instruction severely impacted the connection teachers and administrators were able to establish with their students. Within a classroom, teachers intuitively know which students need support or reasons why a student may underperform. They can adjust their instruction based on student engagement or misconceptions. Teachers can provide more targeted support in small groups and allow for student collaboration during class activities. In person, administrators can better gauge the climate and culture of the school. This allows them to identify ways in which they can support both staff and students. These were just some things that weren't possible or were incredibly challenging to accomplish during virtual instruction.  
TBO: What are some of your duties?
Mr. Vargas: Some of my duties include:
Assisting with the supervision of all school staff. 

Establishing and promoting high standards and expectations for all staff and students. 

Assisting the principal to organize, manage, evaluate, and supervise effective and clear procedures for the operation and functioning of the entire school consistent with the vision, mission, and goals of the school and district. 

Supervising instructional programs at Prep, evaluating lesson plans and observing classes on a regular basis. 

Assist the principal to develop, implement, and supervise a budget for the school and approve all purchases in accordance with district, school, and state policies. 

Communicate regularly with parents, seeking their support and advice, creating a cooperative relationship to support students in the school. 
These are just some of my duties to help ensure we are servicing the needs of everyone in our school and at home.  
TBO: What message would you like to give to our students at the end of the marking period?
Mr. Vargas: "Nobody said it'd be easy. They just promised it would be worth it." Don't let yourself get discouraged if you didn't achieve your academic goal this marking period. There is still time to seek help, implement new strategies, and keep moving forward. One of the most important things I've learned here at Prep is how dedicated everyone is to helping students succeed. 
Welcome Mr. Vargas!
About the Writer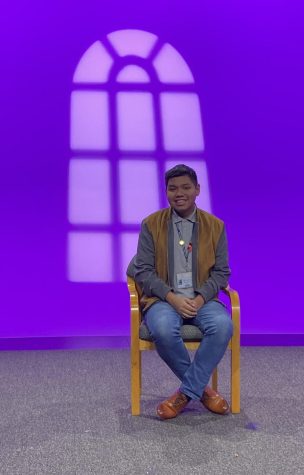 Bryan Perez M., Staff Reporter
Bryan Perez M., Staff Reporter, is a senior at Passaic Prep Academy. He spends most of his time helping out the Student Council. He loves music and playing...