Meet the Candidate: President Amari Gawthney 
NOTE: Student Council elections for Passaic Preparatory Academy will be held virtually on Tuesday, June 22. All eligible high school Prep students are encouraged to vote. The Boulevard staff will offer information on the candidates right up to Election Day to help voters make an informed decision.
All candidates for Student Council will run unopposed. This includes President Amari Gawthney, Vice President Daniela Velasquez, and Secretary Jeylin Rivera. Elections will be held June 22.
The Boulevard Online reached out to the candidates to ask a few questions. Read their answers below and watch their candidate video, above:
TBO: Why is Student Council important to you?
Amari: I feel the need to speak for all the students in the student body whose voices are not heard. Everyone's voice is important and being in Student Council I can be the voice for everyone and eventually changes are made, which makes it special and important to me because I know I am making a difference for others that can not. 
TBO: Why did you decide to run for office?
Amari: I decided to run for office to make a lot of the ideas and plans I have come to live, as mentioned before, to be the voice for many students who felt their voices were unheard. Once I was told that certain students felt like their voices were not being heard, I decided I was going to be the one to help them and make sure everything the student body deserves, they get.
TBO: What's the most important thing you will do in office?
Amari: I plan to get everyone back to some form of normality, as well as boost spirit, boost motivation, get tons of events planned and done for the school year, such as Senior Sunset, Pep Rallies, college fairs, club fairs and many things that get students to get back on track and build amazing high school records. 
TBO: How would you feel about starting classes in-person in September? 
Amari: I'd be really excited to, I feel like me and many other students are super prepared to be back after so long of not being in person all we want to do is be in person especially seniors to at least get our last year. 
TBO: Do you think unvaccinated students and teachers should have to wear masks?
Amari: Yes. I would say those not vaccinated should wear a mask, as it is your choice if you want to take it or not but for the safety of others if you choose not to be vaccinated I believe you should wear a mask to keep others safe and yourself. 
TBO: How do you feel about some teachers refusing to be vaccinated?
Amari: It's totally their choice and I get for some people it's because of religion, purpose, and other factors and I can't really force anyone to do something they don't want to do but I do think everyone should consider it, especially working in an environment where teachers will come in contact with students very often. 
About the Contributor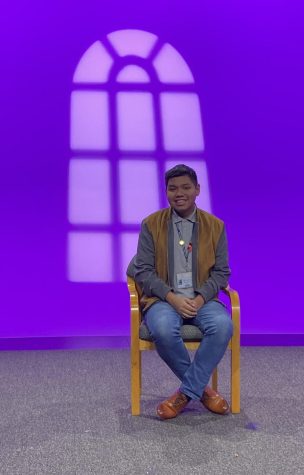 Bryan Perez, Staff Reporter
Bryan Perez M., Staff Reporter, is a senior at Passaic Prep Academy. He spends most of his time helping out the Student Council. He loves music and playing...