CTE Student of the Month: Pablo Palafox, Theatre Pathway Level 3
Senior Pablo Palafox, who is leading this year's musical theatre showcase at Passaic Preparatory Academy, is Prep's CTE Student of the Month for the Theatre Pathway, Level 3!
Mr. Anderson, the Pathway mentor, said Pablo has been a comfort during remote learning. 
"Pablo  is the embodiment of the Theatre Pathway," he said. "A self-motivated individual using this school to serve their purpose. Instead of waiting around for me, or anyone else, to tell them how to be an actor, they became an actor. Pablo has already had more professional theatre and film jobs than I have; all while participating in the overfilled season we produce at Prep. At a time where almost every actor I know has given up, decided this pandemic has made their career too hard, Pablo is jumping right in. In a word, commitment." 
He added: "Every step of the way when I felt dejected, Pablo was at my desk at 8 a.m. with some empanadas. 'Let's solve this problem together.' I want to thank Pablo from the bottom of my heart for helping me find my way in. Instead of decrying any of our obstacles, Pablo was there ready to help me solve them. There are no excuses, only opportunities. That's why Pablo is the CTE Student of the Month." 
Here's a list of roles that Pablo has played: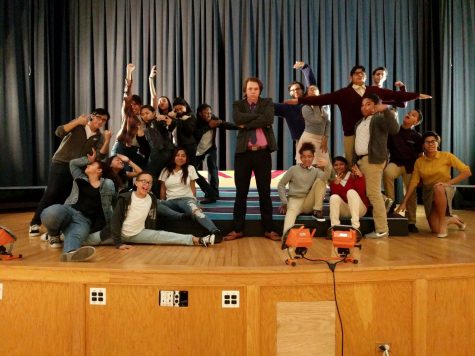 Chicago the Musical

: Amos (Passaic High School)

The Outsiders

: Bob 
Little Shop of Horrors:

The Dentist

Antigone

: Creon

Legally Blonde

: Professor Callahan
The Boulevard Online asked Pablo to answer a few questions on how they feel about being CTE Student of the Month:
The Boulevard Online: How do you feel about being honored as CTE Student of the Month?
Pablo: I'm in disbelief, as I'm just one of the many students in the school who has trouble with understanding topics and just uses art as an escape and way of understanding the topics.
TBO: What makes you a leader in your Pathway at Prep?
Pablo: What makes me a leader in the Pathway is my initiative and my awareness of others opinions. Also my understanding of when peers need to be encouraged.
TBO: What is your favorite part about this Pathway? 
Pablo: Creating a piece of work from the ground up and seeing it being improved on.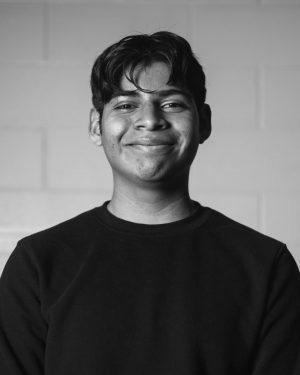 TBO: How do you think being in this Pathway will help you after graduation? Talk about the Pathway's impact on you. 
Pablo: Being in this Pathway has helped me with opening myself up to new experiences. Usually we are taught that we shouldnt show signs of vulnerability, but Theatre teaches us the opposite, that being vulnerable isn't a bad thing it's something beautiful when expressed properly.
TBO: What would you say to younger students who are considering coming to Prep for this Pathway? 
Pablo: Don't let the work from the school stop you from coming to Prep. The bonds and connections made is what really matter.
About the Contributor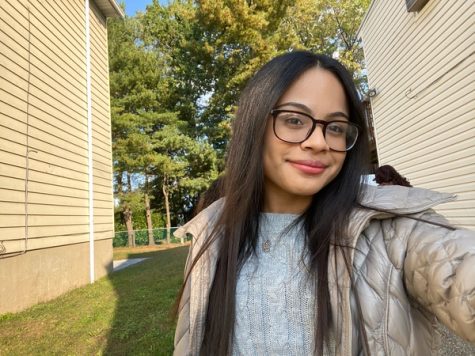 Paula Lombillo, Features Editor
Paula Lombillo, Features Editor, is a senior at Passaic Prep Academy. She loves to write during her free time and stresses about schoolwork most of the...