Journalism Club to host NJ.com reporter
Passaic area reporter Rodrigo Torrejon coming to Prep on Tuesday 
The Journalism Club will have a special guest speaker on Tuesday, Feb. 9, as Rodrigo Torrejon, a reporter for The Star-Ledger newspaper and NJ.com, will visit Passaic Preparatory Academy through a Google Meet starting right after school around 3:40 p.m. 
Mr. Torrejon is Peruvian-American, born in Bergen County and raised in Hudson County. He's been a reporter for six years now and covers Northern New Jersey, including Passaic County. He said his passion for writing came in middle school, and his college major was Journalism. 
Mr. Torrejon reports news, crimes, and courts for NJ.com. He ends up doing a lot of general assignment reporting. He started as a journalist at a local newspaper that covered Oakland, Waldwick, and Franklin Lakes, and stayed for a year before joining The Record in Hackensack. About a year and a half ago, he started his current position at The Star-Ledger and NJ.com. 
"I'm really happy to see young students who are interested in journalism and what it can do for your communities," Mr. Torrejon said. "Please don't hesitate to ask questions. That's most of what journalism is about."
Here is a link to story that he wrote about a Passaic firefighter succumbing to Covid-19.
Anyone interested in joining the meeting and/or joining the Journalism Club should click here. For more information reach out to the club adviser, Mr. Schmerler, at [email protected]
About the Writer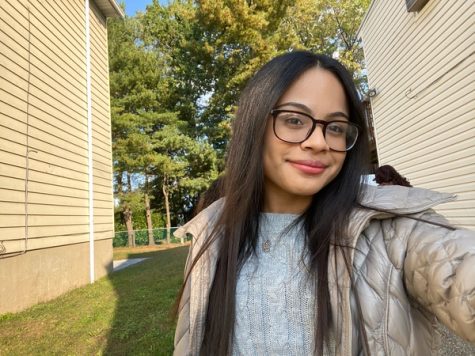 Paula Lombillo, Features Editor
Paula Lombillo, Features Editor, is a senior at Passaic Prep Academy. She loves to write during her free time and stresses about schoolwork most of the...