Reporter from NorthJersey.com visits Prep
Professional reporter Matthew Fagan talks to students in the Journalism Club
MORE NEWS FROM THE BOULEVARD ONLINE:
Professional reporter Matthew Fagan from NorthJersey.com visited Passaic Prep's Journalism Club on Dec. 22, sharing insight on his career and answering questions. 
Fagan started his journalism career with the former Wyckoff News as a wrestling "stringer." Stringers are journalists who are paid by the length of the article, he said. He would serve as editor for a few years before leaving. 
Responsible for covering stories both in Passaic and Clifton, Fagan expressed that he covers stories that he is interested in.
"In a more newspaper-friendly world, I'd probably just cover the city of Passaic," he said.
He shared that he doesn't have enough time to be just in Passaic because one of the challenges he faces is being spread out too thin. 
"In some way it makes my job easy, kind of like low-hanging fruit," he said.
When he first started coming to Passaic, he remembers attending a council meeting where they discussed the train tracks located at First Ward (Pulaski Park and Dundee Island Park). There were concerns about the homeless living there, along with alcohol and drug use. Fagan sees this as a story he was proud of covering as he recognized it and was consistent. 
"I find if you do decent reporting, people will tune in and keep an eye on what you're writing," he said.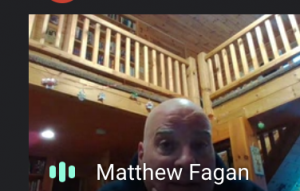 Melissa Reyes, Editor-In-Chief of The Boulevard Online, asked, ¨What do you say to recent news critics who claim the media is biased and cannot be trusted?¨
"All you can do is do your best and put it out there," Mr. Fagan said. "People are going to believe what they want to believe. If you can defend your work and it is factual, it will be easier."
The Boulevard Online would like to thank Mr. Fagan for making time to talk with the Journalism Club!
About the Contributors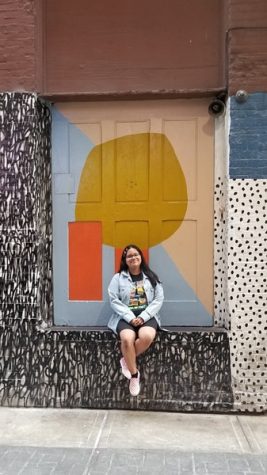 Nereida Delgado Garcia, Multimedia Editor
Nereida Delgado Garcia, Multimedia Editor, is a senior at Passaic Preparatory Academy. This is her third and final year at Prep. She's also part of the...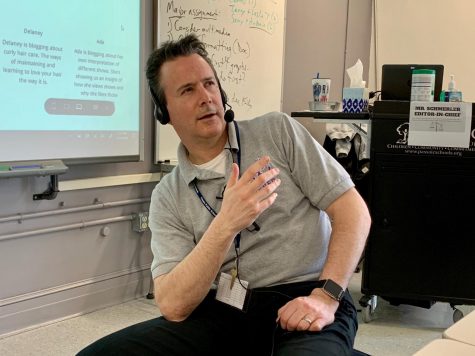 Mr. Schmerler, Adviser
Mr. Schmerler is the Staff Adviser of The Boulevard Online. He worked in the field of journalism for 25 years and has a Masters degree in Broadcast Journalism...