Remote learning extended to at least April 23
Prep, you were right again … poll results reveal that we predicted what would happen
Attention Passaic Preparatory Academy staff and students: Get used to remote learning.
The City of Passaic District Board of Education ruled on Jan. 25 that the City of Passaic Public Schools District, including Prep, will not return to in-person learning at least until April 23. 
VOTE: Do you think Prep will return to in-person learning?
NO, not coming back this school year (58%, 200 Votes)
YES, but not until sometime after April (23%, 79 Votes)
YES, on Feb. 8 after Phase 1 (19%, 65 Votes)
Total Voters: 344

Loading ...
Prep students and teachers will continue in Phase 1 (full-time remote home-based instruction) of the Passaic Public Schools Restart and Recovery Plan from Feb. 8 through April 23, when the district will again reevaluate.
The decision is not a surprise to most Prep staff, students, and parents. In a poll conducted by The Boulevard Online, 237 out of 300 voted that they did not think they would return back to school until after April, or for the remainder of the school year.
Only 63 thought the Board would move forward with Phase 2 (Hybrid-Instruction One-Session Day). 
Prep senior Madeline Urena was part of the 237 respondents who expected the decision.
"Unfortunately, due to the unpredictable behaviors of COVID-19, I thought it was unlikely that students will be returning back to school anytime soon," she said. "As we are expected to experience our third wave of the virus, the health of students and staff would be put at high risk, especially with the high population of students in our district. I am very saddened at the many missed opportunities and memories that could have been created this year, however we have to be considerate of our health and the well-being of our family members."
The Board of Education's decision was based on Covid-19 data and input from families, staff, and medical experts. It will decide in March whether staff and students will continue in Phase 1 or move into Phase 2 on April 26.
The Boulevard will continue to monitor and report these new school developments.
About the Writer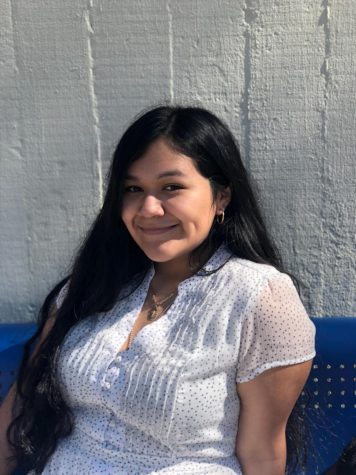 Melissa Reyes, Editor-In-Chief
Melissa Reyes, Editor-In-Chief of The Boulevard and The Boulevard Online, is a senior at Passaic Prep Academy. She is a self-proclaimed history fanatic....