Prep Entrepreneurs: Soph hawks custom kicks and more
Sophomore Erick Alemany has a passion for creating and selling custom merchandise
Passion can start small, but the more you love something, the more that passion grows. Being able to monetize and earn money from a passion is what a person hopes to achieve in life.
One student at Passaic Preparatory Academy has created his own business out of passion, earning money by doing something he is good at. Sophomore Erick Alemany has created his own business of customizing clothes and shoes, creating designs. You can see his work through his Instagram account @erixkscreations, where he advertises "custom kicks and stuff."
"I've always thought about it, but what really persuaded me to do it was my sister," Erick said. "It was always something I wanted to get into the business and pathway as I always had a dream to make my own business and start my own company."
The Boulevard Online: What was the most challenging piece you have ever done? 
Erick: The Air Force Ones, as it was my first design, as it is also my favorite, was more challenging than hard. I knew I had the capability for it, but trying to get those clean strokes and lines with my brush was definitely a challenge. But I was up for it and they turned out great and if you look up close on the shoe you can see the detail that was done. 
TBO: Who is your ideal customer?
Erick: My ideal customer is a customer that is respectful and admires my work, someone who's worthy of my time and understanding of the time it takes to create art and the products that are used for it and someone who's comfortable with the pricing and work.
TBO: Are you doing anything great in your business? And what are your future plans to help grow your business? 
Erick: I am doing some exciting stuff and I'm trying to get a website up and running. I want to expand my social media account and grow and be more active on social media. I'm getting new materials to improve my work and am investing in new devices and materials to help grow my skills and business. 
We hope your business thrives. Thank you for your time Erick!
About the Writer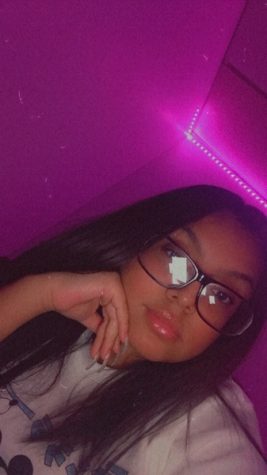 Alyssa Tentle, Staff Reporter
Alyssa Tentle, Staff Reporter, is a junior at Prep. She's on Student Council and in the Journalism Club. She loves to read and brings great enthusiasm...