POLL RESULTS: Netflix dominates at Prep
The students have spoken, and Netflix is their favorite streaming service
Which STREAMING CHANNELS do you watch? Vote for ALL that you watch, not just one!
Netflix (37%, 167 Votes)
Disney+ (22%, 99 Votes)
Hulu (13%, 60 Votes)
Amazon Prime (10%, 44 Votes)
Youtube Premium (5%, 24 Votes)
HBO Max (5%, 21 Votes)
Apple+ (4%, 17 Votes)
Peacock (2%, 9 Votes)
CBS All-Access (1%, 6 Votes)
Total Voters: 171

Loading ...
The results for the latest poll in The Boulevard Online are in! We asked students what their favorite streaming platform was on Nov. 16, and here are the results:
It was a landslide for Netflix. Out of 171 voters, Netflix received 167 votes. 
Disney+ came in second with 99, and Hulu was a distant  third with 60.
We asked some Passaic Preparatory Academy students what their favorite Netflix show is, currently:
Amari Gawthney, a junior here at Prep, said that she has two favorite shows on Netflix: "Punisher" and "The Office."
Bryan Perez, sophomore: "The Office."
Melissa Reyes, senior: "Black Mirror."
Jocelyn Lobato, senior: "The Vampire Diaries."
Melissa Martine, junior: "Evil." 
Thank you, Prep students for voting, and keep your eyes open for our next POLL! 
About the Writer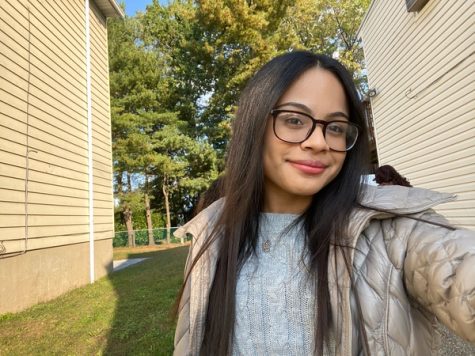 Paula Lombillo, Features Editor
Paula Lombillo, Features Editor, is a senior at Passaic Prep Academy. She loves to write during her free time and stresses about schoolwork most of the...