Student spotlight: Passaic Prep, welcome your new Vice President!
Junior Daniela Velazquez is VP of the SC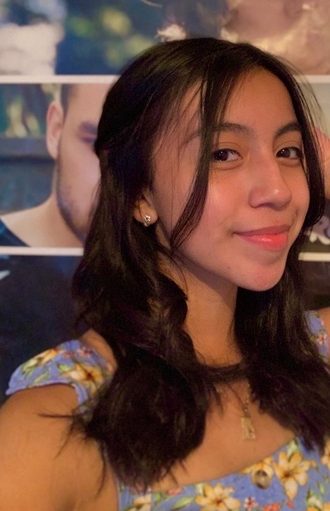 Daniela Velazquez, a junior at Passaic Preparatory Academy, has been elected Student Council Vice President for the 2020-21 school year. 
Daniela is known for her leadership in Passaic Mayor Hector Lora's Youth Council, and achievements within the Performing Arts Pathway have set her on a different road. She hopes to lead the student body toward a more successful school environment. 
When asked why she ran for V.P., Velazquez's response was concise: "I wanted to bring positive change, to bring the community together, and to bring more positivity into our school. It was time for me to step up as a leader and give back to the community that has helped me. Thankfully, I will now be able to do that alongside our intelligent Student Council members."
Velazquez shared that her motivation to pursue this position was her family and friends. She felt their support through encouraging words and reposting of her campaign posts, making it evident that they had her back no matter what.
During virtual learning, it has become difficult for students to feel connected with their pathways, which most require hands-on learning. Velazquez is set on finding solutions. 
"How can we, the Student Council, help students develop the skills necessary to help them thrive in their pathway without risking exposure to the virus?" she said. "I would like to increase the amount of opportunities presented in the pathways so students do not feel as if they had a year wasted due to the unfortunate circumstances."
Velazquez shared her experience with campaigning while being virtual. 
"I continue to believe that virtual campaigning is not as effective as in-person campaigning," she said. "Most of the candidates, including myself, used their social media pages to promote themselves. However, not all of the Passaic Prep students had access to our social media accounts. As a result, we heavily relied on others to repost our posters/flyers." 
She added that in previous campaigns, students were able to hang campaign flyers throughout the school building. This year, she said, "was a great learning experience that I will never forget."
Now that we have our elected representatives, how will they make sure everyone is receiving important information?
"
I plan to make everyone feel included, appreciated, and loved."
— Prep Student Council Vice President Daniela Velazquez
"There are many ways that the Executive Board will reach out to the student body," Daniela said. "The methods include Google Classroom, Remind, and the school newspaper. However, we plan to use social media the most.
"We will create group chats and post our messages/projects on our pages. This will also help us get to know the students more and develop personal bonds, which will allow them to feel more comfortable when voicing their opinions or ideas to us."
Velazquez hopes to run her campaign on love and compassion, she said.
"There is far too much hatred in this world, as you may have witnessed," she said. "I plan to make everyone feel included, appreciated, and loved.
"When developing projects, I will make sure everything is done with pure intentions, which includes giving back to the community and making the world a better place for all regardless of their race, sexual orientation, gender, and economic status."
Velazquez understands that this will be a challenge.
"It will not happen overnight, but with love and compassion, the world will slowly become a safer, more joyous place," she said, adding that she hopes "the students at Passaic Prep view me as a friend they are comfortable talking to, a friend they go to for motivation, and a friend they go to when they want an issue to be addressed.
"I will convey that message every time I step into a room by introducing myself, initiating conversations, including everyone, cracking jokes here and there, and getting things done when things need to get done."
One of Daniela's favorite quotes:
"Life is tough darling, but so are you." — Stephanie Benette-Henry
More quotes from Ms. Velazquez:
"You, students at Passaic Prep, will overcome all of the obstacles that are placed in front of you."

"You can most certainly do anything you set your mind to."

"Picture all of the great things you have accomplished on your own and picture all of the power you hold. Now, picture all of the things we will accomplish and the power we will hold if we combine our voices together." 

"We are each very strong, but together we are stronger. Let us unite our voices as we fight against injustices and the demons living inside our heads. Let us unite our voices as we fight for positive change and a brighter future for all. Let us commence this journey together, where we will accomplish our goals and work to live in a more peaceful, loving world."

"Passaic Preparatory Academy students, please keep in mind that you are loved, appreciated, and worthy of everything good. You matter. Stay safe everyone!" 
Thank you, Daniela, and congratulations!
About the Writer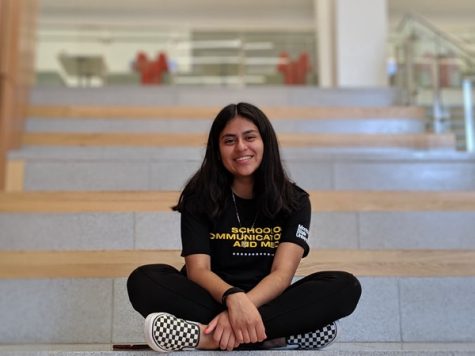 Michelle Carpinteyro, Features Editor
Michelle Carpinteyro, Features Editor, is a senior at Passaic Prep Academy. She enjoys painting and can usually be spotted doodling in her notebooks. She's...