Netflix star Tyler Barnhardt visits Prep students
13 Reasons Why actor makes an impression on Prep theatre students
Mr. Anderson, the Theatre Pathway teacher at Passaic Preparatory Academy, has some big-time friends — and doesn't mind sharing them.
On Friday, Oct. 30, actor Tyler Barnhardt made a guest appearance in Mr. Anderson's classroom via Google Meet. He talked about his audition process for popular Netflix show 13 Reasons Why, what that process was like, gave advice to students and answered some questions.
Barnhardt is originally from North Carolina, and was involved in high school theatre, much like students here at Prep. He attended the University of North Carolina at Greensboro, where he met Mr. Anderson. 
"Everyone knows everyone," Barnhardt said of his college theatre experience. 
After college, he moved back home for two years. 
"I was working in the Apple store by day and made self tapes by night," he said. 
After two years of working in Atlanta and working on a couple of projects, he moved to New York City for about three years.
While there, he travelled to work on projects such as 13 Reasons Why in San Francisco and Tales from the Loop in Canada. He was going back-and-forth, all over the place, he said. 
Barnhart reveals he spent over $35,000 in six months in travel expenses while working on 13 Reasons Why.
Recently, Barnhardt and his girlfriend decided to leave NYC and move to Los Angeles, Calif.
His journey on the show 13 Reasons Why started in 2016. 
"I remember I had gotten my agents from North Carolina and they sent me this audition for a new pilot for Netflix and it was called 13 Reasons Why, it was based on a book and Selena Gomez was gonna be producing it, and I remember reading the first episode, in my childhood bed, cause I'm back home, and I was like, wow, this is gonna be very good," he said. 
Barnhardt auditioned for the role of Clay Jensen, the lead character. 
"I remember doing that tape in my garage and feeling very connected, like I really really wanted it," he said. "But I knew that I absolutely had no shot because it's the lead of what was probably going to be a major Netflix show."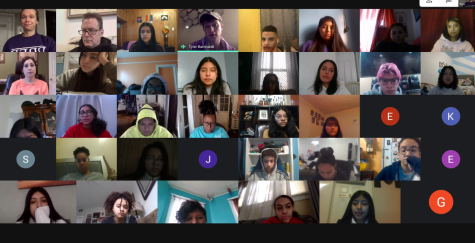 Putting this feeling aside, Barnhardt auditioned anyway. 
"The casting really liked it, so they reached out for me to audition for the role of Zach Dempsey, played by Ross Butler." The role was ultimately given to Butler. 
A year later, Barnhardt watched the show. 
"It was so good! It blew up overnight," he said.
For Season 2 of 13 Reasons Why, Barnhardt auditioned for new characters, Cyrus and Scott Reed. He said he got really close to booking Scott Reed, but didn't in the end.
"Now, two-and-a-half years in, the audition for Season 3 comes out for Charlie St. George," Barnhardt remembered, as he shared how he ended up on the show. "When you get some auditions, there are some that just feel like, this is the one, this is me."
He remembers being in Disney World and getting the audition. 
"I remember making that tape in Disney, in the hotel, and then getting good feedback, and then getting a callback." 
It was between Barnhardt and about four other people, he said.
"It all led up to this one moment at 10 o'clock on a Thursday night in New York," he said. He got the call: "You're the choice." 
After this, he was told he would be getting on a plane at 5 a.m. the next day to San Francisco to start working, and have a fitting.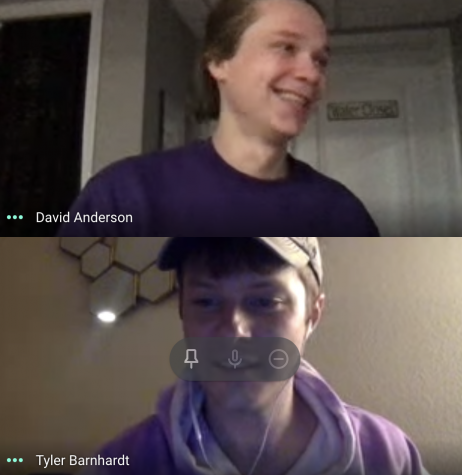 "That's how fast it moves," he added.
Barnhardt called his boss at the Apple store around 10:30 p.m., he remembered, saying, "Hey, based on our conversation earlier this week, about potentially booking this job, the good news is I booked it, the bad news is I'm not coming into work tomorrow or ever again." 
The rest is history.
Barnhardt shared the difficulty of having a career in acting without a team around you.
 "I've been lucky enough to have a manager in my career who found me and having someone who was invested in me before I even knew them," he said. "He's always doing his best to try and find me work, and with that great manager connection, I was recently able to sign with one of the biggest agencies.
 "I'll get an email and it's always random, it could be at 7 in the morning or 10 at night, and they'll say, hey if you're interested, check out this audition."
Talking about his audition experience for the hit Netflix show 13 Reasons Why, Barnhardt  shared that at first he did not know the name of the show: "13 Reasons Why was never called 13 Reasons Why, in the auditions it was called Sound View."
Barnhardt shared what people will see when receiving a script. 
"It'll have the name of the project, the director, the writer," he said, "so if you're a good actor in my opinion you research those directors and writers and see what they've done before, this is all things that we can control, and can give you a leg up on someone else."
Giving advice on how to stand out, Barnhardt added that if you get the opportunity to meet that director you could say, "'I really enjoyed that, or whatever the case may be."
When auditioning, actors receive "sides," a script for an audition that casting directors want to see you do. 
"It can be anything from one scene, it could be three scenes, at most it could be five scenes, that you memorize and audition. I've had auditions that are 16 pages!" 
While living in New York, and his team in L.A., he remembers doing self-tape auditions. 
"I set up my tripod, my camera, my light and then I had my girlfriend read the other lines of the scene off-camera and I act the scene out by myself." 
This is the process many actors take when living far from audition sets. After you film your audition tape, you then send it to your agent, they forward it to the casting directors, and then the casting directors look it over. They pick their choices and send those choices to the producers, the producers then go back-and-forth with the network, and they ultimately come to a decision of who they want to hire.
"I would say nine times out of 10 you don't hear anything after you do the initial audition, you might have 200 people auditioning for a role. Usually only the top four find out that they are the top four," he said.
Prep senior Jaylie Barret asked, "What do you think your character type is?"
"I can easily tell you, I would say my character that I play right now is 16-17-year-old, boy next door, high school quarterback, and I say that honestly because Charlie St. George, quarterback, lovable guy," Barnhardt said. "I did an ABC pilot before that, that never picked up, I was a quarterback, I just did a project a couple weeks ago on the Warner Brothers lot for a CBS show that will be airing in a couple weeks. It's called 'All Rise,' it's in the second season, I'm playing a quarterback. So I'm definitely a quarterback." 
Barnhardt laughed as he shared, "what's funny about that is, I've never played football a day in my life."
"People ask me in auditions, do you have quarterback experience? Now I just say yes, because I've played a quarterback so many times."  
He suggests: "If you are interested in acting, go along with it, let them type you." 
A very successful assembly, Passaic Preparatory Academy thanks Tyler Barnhardt for coming and speaking to our wonderful students!
About the Contributor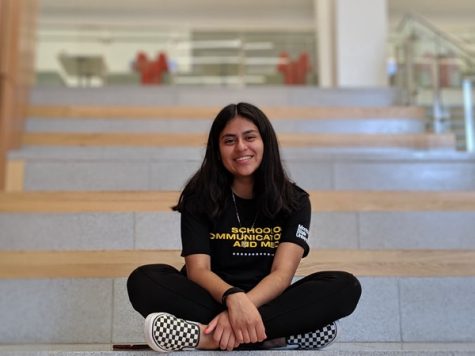 Michelle Carpinteyro, Features Editor
Michelle Carpinteyro, Features Editor, is a senior at Passaic Prep Academy. She enjoys painting and can usually be spotted doodling in her notebooks. She's...