Thirteen Reasons Why star actor Tyler Barnhardt is coming to Prep!
Mr. Anderson to host Google Meet with TV star for students in Theatre Pathway
Tyler Barnhardt, popularly known as Charlie St. George in the Netflix series 13 Reasons Why, is coming to Passaic Preparatory Academy!
Friday, Oct. 30, during third period Barnhardt will share his journey as a young actor. Via Google Meet, he will talk about his audition process for 13 Reasons Why, what that process was like, how he became a star, and will answer students' questions.
How did Prep get Barnhardt to come talk to our students? Behind this guest appearance is none other than our very own theatre teacher, Mr. Anderson! 
Fun fact, from an exclusive interview with Mr. Anderson, speaking of Barnhardt: "He actually auditioned four times for the show, and even auditioned for the role of Clay, before he finally got the role of Charlie!"
Mr. Anderson shared that he sent Barnhardt, a friend from college, an Instagram DM "informing him of what we do here in the theatre program at Prep." He then asked "if he would be willing to talk for 45 or so minutes, and he immediately said yes!"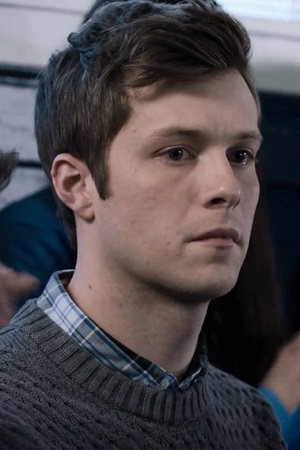 Mr. Anderson further revealed: "He was two years older than me, so we had very few classes together, but we also worked on my favorite show together, Cabaret. Tyler always plays fantasy football with a few of my friends from college still!"
The next step was getting approval from the administration.  After some discussion, Mr. Anderson was given the OK and now we await to receive our guest speaker this Friday.
This event is given priority to students who are the farthest in the Theatre Pathway, specifically those enrolled in Stage & Screen. Some spots are available to younger students in the pathway.
Mr. Anderson has opened the Google Meet event to other students in his classes, as well as students who participate in after-school theatre. 
"We ask a lot of our students, and like to give them awesome experiences as a thank you for all the wonderful work they do," Anderson said. "We feel the pathway offers an incredible amount of real-world experience and exposure."
If you are interested in the theatre pathway and wonder how to get involved, reach out to Mr. Anderson at [email protected].
About the Contributor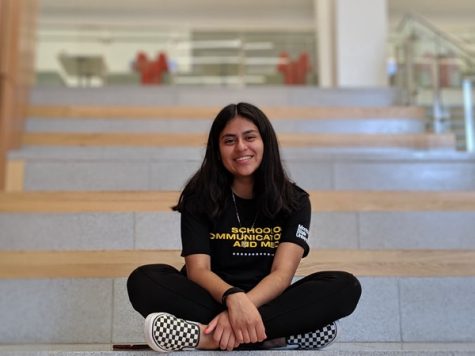 Michelle Carpinteyro, Features Editor
Michelle Carpinteyro, Features Editor, is a senior at Passaic Prep Academy. She enjoys painting and can usually be spotted doodling in her notebooks. She's...