Navy Junior ROTC: Sailing Away from Prep
Prep and Science academies will no longer offer ROTC

Passaic Preparatory Academy's Navy Junior Reserve Officer Training Corps (NJROTC) program will no longer be available to Prep students. 
The 81 Prep students — along with 42 from neighboring Passaic Academy for Science and Engineering (Science) — who took NJROTC (Naval Science classes) will now be required to take physical education to fulfill graduation requirements. The removal of Prep students will shrink the program in the City of Passaic School District by 20 percent.
NJROTC was funded by the Navy and formerly opened to all high school students at Prep, as well as Science — which also will lose NJROTC in the fall — and Passaic High School. Cadets were taught to be leaders and were instilled the values of citizenship by Naval Science instructors Chief Constant and Chief Diaz. Both instructors did so through drill, uniform inspections, and participation in community service events. 
"The program taught me how to be a leader and how to use your voice to get your message out," Prep junior Jasmine Reyes said.
Naval Science classes were terminated because, legally, they were only supposed to be offered at Passaic High School. The program will still be offered at PHS.
The Naval Science Program states that "a host school's unit may be located only at its designated Host School and cannot be moved without prior written Navy consent and modification to this Agreement."
Cadets who have completed three years of the program will have a higher pay grade (E-3) than those who did not if they decide to enlist in the Navy after graduation.
"
NJROTC has taught me the importance of attention to detail."
— Prep junior Nereida Delgado
Chief Diaz said NJROTC leaving Prep is a done deal.
"There are zero chances that the PHS NJROTC program can be reinstated, since it never belonged in the academies to begin with," Chief Diaz, referring to Prep and PACE, revealed to The Boulevard.
However, a Prep student could still join the PHS Drill Team, as it is considered a "club" within the three Passaic high schools. The PHS Drill Team is an extracurricular club run by Naval Science instructors where students join to formally compete in ROTC drills against other schools.
"Academy students will be welcomed to try out for a position if they so choose," Chief Diaz said.
While Prep will no longer have the NJROTC program, the school administration can apply to host a Navy National Defense Cadet Corps (NNDCC) program. Funded by the host school, the program is similar to the NJROTC program as it is based on the curriculum.
Prep students appreciated being able to take part in the NJROTC program. Many said they will not forget the values of leadership and citizenship the Naval Science instructors have instilled in them.
"NJROTC has taught me the importance of attention to detail," Prep junior Nereida Delgado told The Boulevard. "I will miss Chief Diaz and his wise thoughts he shared with us."
About the Contributor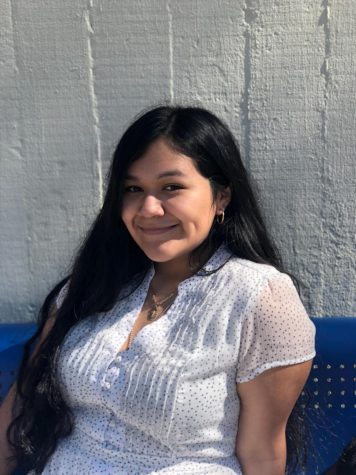 Melissa Reyes, Editor-In-Chief
Melissa Reyes, Editor-In-Chief of The Boulevard and The Boulevard Online, is a senior at Passaic Prep Academy. She is a self-proclaimed history fanatic....