Restaurant Review: Mexico Deli on Market Street
Our poll-winner offers a variety of delicious tacos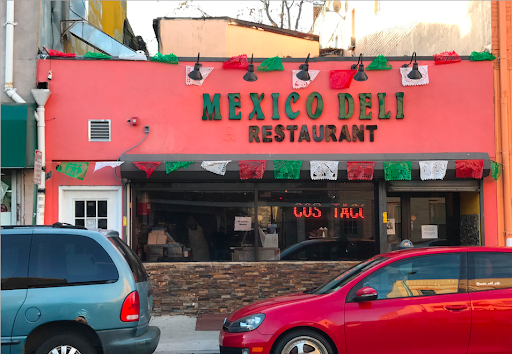 Drum roll, please! Here you have it … According to our "What is your favorite restaurant in Passaic?" poll, the winner was Mexico Deli. 
This is a Mexican restaurant with classic cuisine such as quesadillas, tacos, tostadas, and tortas. But of course, this place is well known for their mouth watering tacos and I had to get hands on them. 
Which is your favorite RESTAURANT in Passaic?
Mexico Deli (37%, 33 Votes)
Noches de Colombia (19%, 17 Votes)
El Chevere (13%, 12 Votes)
Sabor Latino (9%, 8 Votes)
La Fortaleza (7%, 6 Votes)
El Huarache Azteca (6%, 5 Votes)
Jumbo Grill (4%, 4 Votes)
Punto Fijo (3%, 3 Votes)
Mama Eleña's (1%, 1 Votes)
Don Julio (1%, 1 Votes)
Total Voters: 90

Loading ...
Mexico Deli is located at 141 Market St. One obstacle I experienced was the parking. With dine-in not being allowed, I picked up my order. However, there were so many cars. If you want to get some food from here and decide to pick it up, it'll be a struggle for sure. And this doesn't only happen now, with quarantine restrictions. When the restaurant is open, the dine-in area fills up! Sometimes you even have to wait in a long line to order your food. 
But now, on to the taste of these magnificent tacos. I have to tell you, these are amazing. I went for the tacos al pastor, which are shepherd-style tacos. They were definitely tasty, and had a hint of spice but also sweetness. What I loved about this place is they separate the cilantro, onion, radish and lime if you ask them to. This comes in handy in case you or a family member doesn't like any of these ingredients. The order also brings two kinds of salsa Mexicana in case you want to add some spice. 
The tacos are just $1 each, and the types of tacos they have are carnitas, bistec, lengua, chorizo al pastor, chicken and more. I definitely believe these tacos are worth your money. I would also recommend getting agua de horchata or agua de Jamaica to go along with it. Chef's kiss! 
I asked some peers for their thoughts on the restaurant. Pablo Palafox, a junior at Passaic Preparatory Academy, stated, "Mexico Deli is a restaurant that gives a great Mexican street food experience, but manages to do so in a restaurant that is in a much more relaxed setting." 
To conclude, Mexico Deli is a great restaurant and I would highly recommend checking it out. The food and drinks are very savory and I definitely believe your tastebuds will thank you for it!
Rating: 4 out of 5 stars. The atmosphere is very busy. The restaurant is located with plenty of other businesses, so do expect to be surrounded with plenty of cars and people.
About the Writer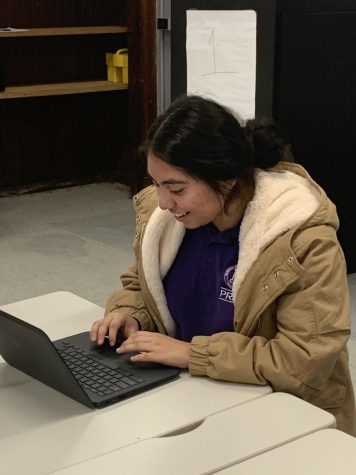 Lissette Rios, Staff Reporter
Lissette Rios, staff reporter, is a senior at Passaic Prep Academy. She likes to spend plenty of her time in extra curriculars, as she's in the Youth Climate...