Every year during Hispanic Heritage Month (Sept. 15-Oct. 15), Passaic Prep and The Boulevard Online will honor our Hispanic Heritage Heroes!
NAME/ROLE: Vanessa Soto-Gonzalez, Main Office Secretary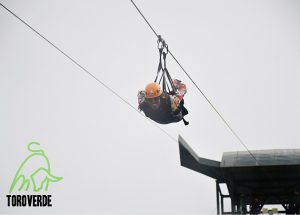 HERITAGE: My Mom is from Costa Rica and my Dad is from Puerto Rico.
TELL US ABOUT YOURSELF: I am extremely proud of my family! My husband is a teacher in Passaic for 25 years. I have two boys. My youngest son is a junior in his school's Visual and Performing Arts Academy. My oldest son just became a Physical Education & Health educator in Passaic as well. I love to volunteer in my church working on the Media Team operating the cameras and streaming our services on YouTube LIVE. I also love traveling and going out on cultural adventures. This past Summer I had the opportunity to travel through the central mountains of Puerto Rico. While I was there, I got to embrace the natural beauty of the area and ziplined the longest zipline in the Americas, Toro Verde Ecological Adventure Park. This ride was an experience of a lifetime, enabling me to enjoy the fastest zipline traveling up to speeds of 95 mph. The distance of the cable was the equivalence to 28 football fields. It was a glorious experience.
WHY IS IT IMPORTANT TO STAY CONNECTED TO YOUR HISPANIC HERITAGE: I believe it is important to stay connected to my Hispanic heritage to keep the roots and legacy preserved in my children and future generations.
ADVICE TO KEEP YOUR CULTURE ALIVE: I would encourage students to learn more about their cultural backgrounds and to embrace what it has to offer. Students can explore more of the culture by asking their parents and family of their roots. This can also be done by researching their family history and their country.
COMMENT FROM COLLEAGUES: "Ms. Soto always proudly represents her heritage on special days!"