Elections yield student leaders at Prep
Amy Zarebczan is elected Student Council President as a sophomore
Millions of Americans went out to vote on Election Day, November 5. We had the same opportunity right here at Passaic Prep, a little earlier on the calendar.
On Sept. 26, the students of Passaic Prep hit the voting site in the auditorium to vote for their next student council.
 This is a decision that affects all students at Prep. The votes were announced at the end of the day and students learned who their next student council president was going to be: sophomore Amy Zarebczan. 
"I have a lot in mind, but a lot of good things are coming up this year, fundraisers, student teacher activities, and more!" Amy told The Boulevard.
Amy has taken part in student government since she was a middle schooler at Lincoln. 
"Middle School shaped me!" she said. "Thanks to Mr. Figueroa who has taught me so much of what I know today, from public speaking to working with others. I would say he is one of the reasons I won this election."
Mr. Figueroa, student council adviser, is in charge of ensuring that the council is run smoothly. He teaches AP US History 1 and AP Human Geography at Passaic Prep. 
Passaic Prep's Student Council officers for 2019:
Amy Zarebczan – President
James Pascal – Vice President
Lizbeth Coliente – Treasurer/Secretary
Senior class representatives:
President: Aralis Rodriguez
Vice President: Lizbeth Coliente
Secretary: Jianna Delarosa 
Treasurer: Kamil Santana
Junior class representatives:
President: Yansely Estrella 
Vice President: Yakhaira Aguilar
Treasurer: Lizet Coyotl
Secretary: Lissette Rios
Sophomore class representatives:
President: Jaden Tejeda
Vice President: Marisol Coliente
Freshman class representatives:
President: Jonitzel Cruz
Vice President: Desiree Parades
Treasurer: Bryan Perez
Secretary: Erick Alemany 
About the Writer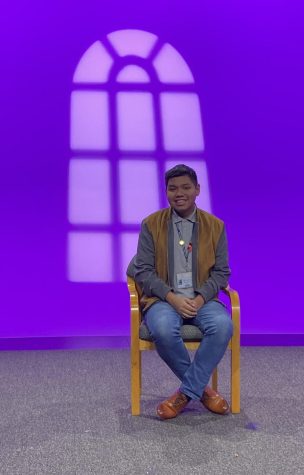 Bryan Perez, Staff Reporter
Bryan Perez M., Staff Reporter, is a senior at Passaic Prep Academy. He spends most of his time helping out the Student Council. He loves music and playing...