7th-Graders Win Water Bottle Challenge at Passaic Prep
The Prep accepts the challenge to show why recycling is important
The Youth Climate Activists club held a Water Bottle Challenge to raise awareness for recycling at Passaic Prep that ran from Nov. 25 through Dec. 10. The goal was to have students place plastic water bottles in marked recycling bins by the front door. Each grade had its own bin, and the challenge was to see which class could gather the most water bottles and win the contest.
Prep's seventh-graders won the contest with 371 bottles. Second place went to the 11th-graders with 312 bottles and third place went to the 12th-graders with 251. The seventh-graders won metal straws.
Overall, Prep students combined to collect approximately 1,171 bottles. 
Members of the Youth Climate Activists club collected the bottles and made a Christmas tree with them near the front door at Prep, so everyone could see how many bottles are used on a daily basis.
Ms. Fitzgerald, a science teacher at Prep who runs the Youth Climate Activists, said recycling is important in our community because of how plastic affects the environment. 
"There's a lot of plastic in the ground, and it's affecting a lot of ecosystems," she said. "So we want to minimize how much plastic we use."
 The club brings students together as a group, she said.
"So this is a great start making a difference," Ms. Fitzgerald said. "Our students came together and they wanted to do something. So they created this club and I think that's really a great sign of students being able to come together and try and work towards a common cause."
Climate change affects many things, she said.
"Climate change is caused by carbon dioxide being released into the environment and that makes our atmosphere have more carbon dioxide than it naturally would and that causes the Greenhouse Effect, which tracks heat from the sun in the atmosphere. And that makes our planet get warmer and that warming affects a lot of different ecosystems. It can affect how much rainfall different places get, it can cause natural disasters like hurricanes to happen more frequently."
The goal of the Water Bottle Challenge, according to Ms. Fitzgerald, was to raise awareness about recycling.
"So we're hoping that it will get students to recycle more, and get students to see how much plastic they use," she said. "So that they can try and reduce the amount of plastic they use because plastic is really bad for the Earth. It does not decompose over time."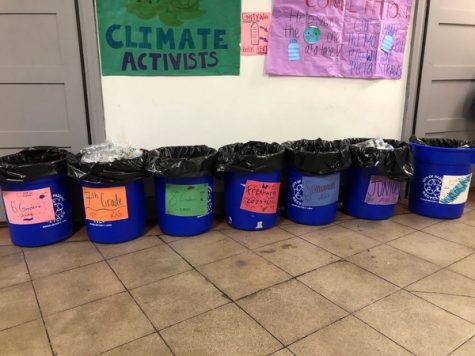 About the Contributor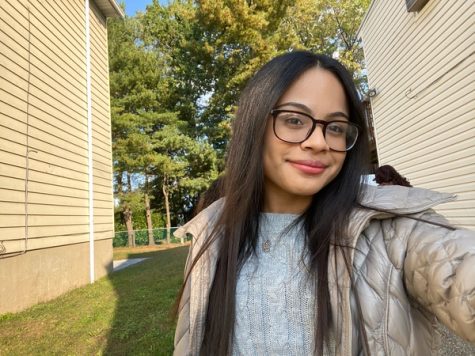 Paula Lombillo, Features Editor
Paula Lombillo, Features Editor, is a senior at Passaic Prep Academy. She loves to write during her free time and stresses about schoolwork most of the...