Interview with Passaic Mayor Hector C. Lora, Part 1
The Video Production Pathway here at Prep was fortunate enough to arrange an interview with the Mayor of Passaic, Hector C. Lora, on April 26, 2023.
Staff Reporter Bryan Perez M. conducted the interview while walking through the streets of Passaic and sitting down with the Mayor in his City Hall office. This video was made possible through the combined efforts of the entire Video Production Pathway, which runs PREP-TV. See more PREP-TV videos here.
Because the interview ran more than 30 minutes, we decided to post it on The Boulevard Online in four parts. Above, watch Part 1 of the interview, which runs just over seven minutes. Part 2 will be posted soon. NOTE: If you have time, you can watch the entire 30-minute video, below.
Questions/comments? Email Video Production Pathway leader Mr. Schmerler at [email protected].
About the Contributor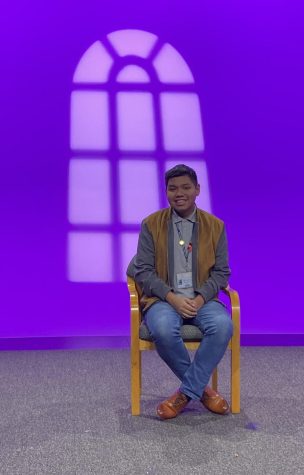 Bryan Perez M., Staff Reporter
Bryan Perez M., Staff Reporter, is a senior at Passaic Prep Academy. He spends most of his time helping out the Student Council. He loves music and playing...