"GREASE:" All You Need to Know
The theater students of Passaic Prep and PASE will put on the classic musical, "Grease," with shows on:
Thursday, March 30, 7 p.m.

Friday, March 31, 7 p.m.

Saturday, April 1, 7 p.m.
Location: Passaic Prep Academy Auditorium
Here's everything you need to know:
Tickets: $10
Buy from a cast member or at the door!
CAST 
Sonny Latierri:

Kevin Garcia-Suarez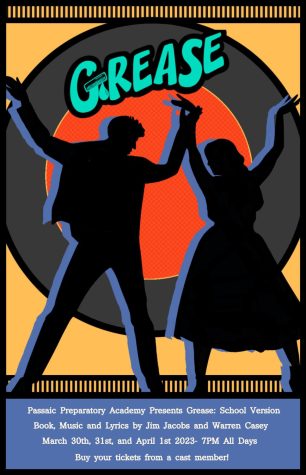 Betty Rizzo:

Chastity Claudio-Miller
Vince Fontaine:

Evel Williams
Ms. Lynch:

Gabriela Martinez
Cha-Cha:

Jessica Lattore-Franco
Patty Simcox:

Angelie Aguilar
Johnny Casino:

Jacob Mendoza
ENSEMBLE: Allison Medina, April Ramirez, Anneliesse Muniz Vargas, Lianny Reynoso, Legacy Surita-Aviles, Jonitzel Cruz, Cy'Asia Bucknor, Liliana Arenas, Shanelsy Diverge, Javier Rollins, Isys Avilles, Catherine Tejada-Flores, Yael Tlatelpa-Barrales.
Stage Managers
Ciara Lawson

Melanie Garcia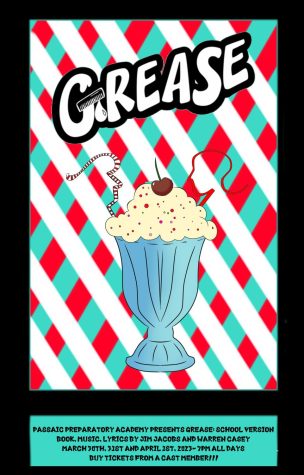 Staff Advisors
Mr. Hargrove

Ms. Fraser

Mrs. Lopuzzo
Pit Band
Piano and Conductor:  Ms. Lopuzzo (Prep)
Synthesizer:  Mr. Place (PASE)
Guitar:  Mr. Stamat (Prep)
Drums:  Ms. Zecchino (School 21), Miles Peña (PASE student)
Saxophone:  Mr. Roman (School 19) / Mr. Rusca (High Schools)
Set Design
Mr. Brian Tully
Mr. Lance Weaver
Ms. Evelyn Navedo
QUOTES
From the director, Mr. Hargrove: 
TBO: "Grease" is a big undertaking. How did you get your actors to give their all to this musical?
Mr. Hargrove: While "Grease" is a big undertaking, it is also a musical that revolves around youth and fun. Focusing on the Rock and Roll and carefree nature of our characters allowed them to bring each person to life, because "Grease" is ultimately about having fun and trying to live life on your own terms. 
From the band director, Ms. Lopuzzo: 
TBO: What is your role as the Pit Band Director?
Ms. Lopuzzo: What I need to do is play piano, lead the band, get cues from the actors, accompany them on their songs, and play scene-change music. This is the first time Prep is doing live music. 
From lead actress, Jasmin Hernandez: 
TBO: What are your favorite parts of this musical?
Jasmin: My favorite parts of the musical are how the elements of the late 50s are shown and how bright and lively all the characters are. If I could describe "Grease" in one word it would be … electrifying. I was speechless when I got the lead role, I didn't think I was going to get Sandy. I felt really nervous because auditioning for a lead role was something out of my comfort zone. I've worked really hard on the production and I think I'm going to do really well, because I want to provide everyone with a great show and a captivating experience. 
Follow Prep Theatre Pathway's Instagram account to receive the latest news about the play! @preptheater 
Follow the Journalism Club on Insta: @theprepjournalismclub 
About the Contributor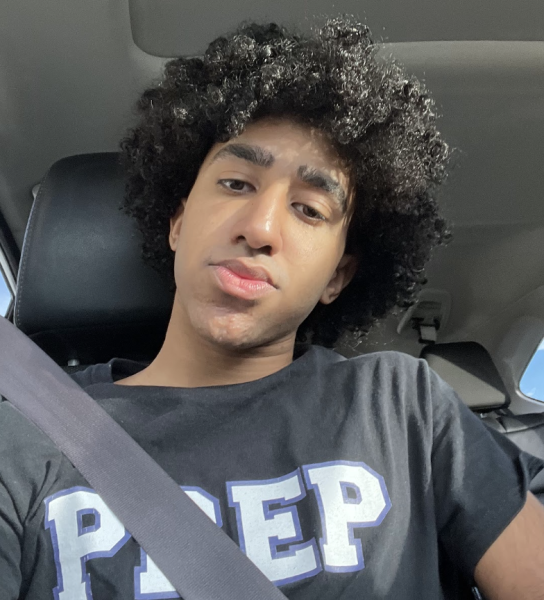 Yordany Polonia-Acosta, News Editor
Yordany Polonia-Acosta, News Editor, is a senior at Prep. He is in a few clubs but is most involved in Student Council and Journalism Club. He loves spending...