LISTEN: C&C Podcast, Episode 8: We've Got Grievances
C&C Episode 9: Pick THE BEST TOPIC:
Toughest subjects (31%, 5 Votes)
Prep's dress code (25%, 4 Votes)
Tough but fair teachers (19%, 3 Votes)
Gym activities (13%, 2 Votes)
Most popular clubs (13%, 2 Votes)
Total Voters: 16

Loading ...
The C&C boys are back for another year of their tremendously popular C&C Podcast! In Episode 8: We've Got Grievances, Mr. Contaldi and Mr. Costarelli welcome everyone back to school.
Now, just a reminder about how this works. YOU take the poll, right, and tell us what you want the C&C boys to talk about in their next podcast. They MUST talk about the winning topic in Episode 9! So vote, let us know, or write in your topic by emailing Mr. Schmerler at [email protected]. We want to know what's going on at Prep, and we want to talk about it!
So grab a seat and listen to Episode 8, below, and then check out the podcast homepage here, where all of the C&C episodes will live forever. And ever.
About the Writer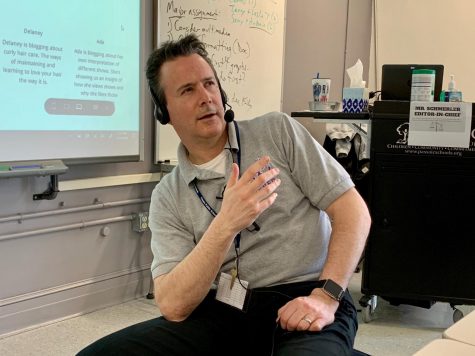 Mr. Schmerler, Adviser
Mr. Schmerler is the Staff Adviser of The Boulevard Online. He worked in the field of journalism for 25 years and has a Masters degree in Broadcast Journalism...