Passaic football splits first two games this season
New assistant coach could be key for Indians
The Passaic High football team has started the new season with one win and one loss, and a big game Friday night (Sept. 9) at home against Passaic Tech.
The Indians opened with a 9-8 loss to Newark Barringer, but rebounded with a 58-12 win on the road at Belleville. Passaic hopes to improve from last season where it went 1-3 in its first four and finished 3-7. 
This could be accomplished with the help of new assistant coach Henry Rhodes Jr., who has had success coaching at the younger levels. He coached the Passaic Chiefs youth team to championships in 2013, 2016, and 2018, going undefeated those last two title years.
As an assistant to head coach Mark Dupree, Rhodes has some challenges ahead as this is his first time coaching high school football. He stated the biggest challenge he faces is adjusting to his new role as an assistant coach instead of being the man in charge.
"I think the biggest transition for me was kind of like playing a different role," he said. "You know, on the Chiefs I'm the commissioner, so I'm running pretty much everything down from the lowest level all the way to the highest level. When I'm at the high school I'm definitely in the assistant role. That's kind of the biggest different transition that I had. Where I'm more hands-on on the Chiefs and in control, to where now I'm still learning my role and just doing what I'm asked of."
Since he's already coached many of the players when they were younger, he now gets to see them grow up and improve on the chemistry they have from the younger levels.
"It was one of the best feelings, because I still get to watch them grow, and not a lot of little league coaches get a chance to do that," he said. "To watch a player from the age of 6 all the way to 18 is a phenomenal feeling."
Coach Henry said the choice to make the jump wasn't an easy one. His athletes were a major reason, and so was one of Passaic's biggest rivals.
"The choice to coach high school is so many years," he said. "I've been hearing a lot of my players always say, 'Hey, you should come up.' I'm going to be honest, one of the biggest reasons that I came was I saw that last year's Clifton High School team was the same team that won in 2017 on the little league level. That whole team stuck together and they ended up making it to states at high school. And I know that a lot of our teams don't all stick together. We may have one or two pieces that go elsewhere, like to Tech, or a parochial school. I just wanted all of us to stick together and move up together to kind of mimic what Clifton did, but do it better."
With previous success with these players, Coach Henry believes in what this team can accomplish.
"Do I think we can obtain the same success, yes," he said. "Yes, I think we're not that far off from doing what we do down at the Chiefs as long as we continue to keep that same belief system. It's all about belief. If we believe that we can do everything we do on the Chiefs on top, then it can be done."
Passaic Prep players who will suit up for the Indians this season include junior Jacob Toribio, who is the starting running back, as well as sophomore Peter Rodriguez, who is a starting wide receiver, junior Jayden Sierra, junior Joel Irrizarri, a starter at cornerback, and sophomore Christopher Monroy.
The Indians have a tough schedule coming up so their goals definitely won't be easy to achieve. They play rivals Passaic Tech on Friday, Sept. 9, at Boverini Stadium, then travel to Jersey City to face Dickinson High the following week.
Here's the upcoming schedule:
v. Passaic Tech 9/9

@ Dickinson 9/17

v. Paterson Eastside 9/23

@ Clifton 9/30

v. Paterson Kennedy 10/7

@ Millburn 10/14

@ Hackensack 10/21
About the Contributor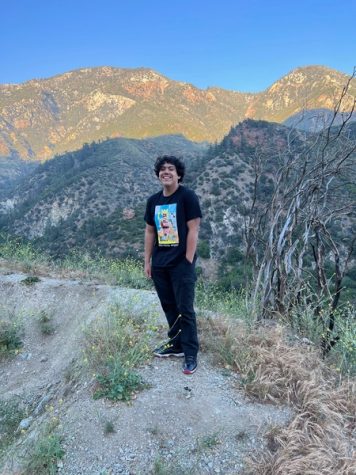 Antonio Carrera, Sports Editor
Antonio Carrera, Sports Editor, is a senior at Prep and a sports writer for The Boulevard. He used to be on the Passaic High School football team and loves...