Graduation 2022: Everything you need to know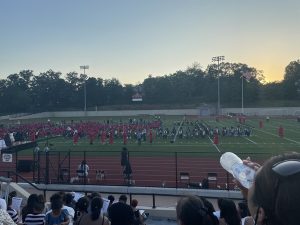 What you need to know about graduation this year, according to our interview with Vice Principal Vargas:
Thursday June 23. It's going to start promptly at 5 p.m., but graduates have to arrive by 3:30 p.m. to help organize where to stand, walk, etc. We encourage families to get to the stadium as early as possible for parking and because there will be wanding and security checks.
Boverini Stadium, 262 River Dr, Passaic, NJ 07055
How many people can a graduate bring? 
Each graduate will receive four tickets, and babies and children count. 
Are all three schools (Prep, PASE, PHS) attending? 
Yes, everybody is going to be there. 
Do you know when graduation is ending, if everything goes according to plan? 
I believe between 7:30 p.m. and 8 p.m. It's definitely going to be 2-½ hours to get through all the seniors, presenters, etc.
Do you have to pay for tickets in order to bring people?
No, the four tickets per graduate are free, and you cannot buy additional tickets. I believe tickets are going to be distributed on Friday, June 17. If not, then Tuesday, June 21, so we'll have them done on time.
We're hoping by the time graduation comes, the Board of Health will have updated their guidelines and we won't need the masks. We're going to have a smaller group of people and will be able to spread people out. We're waiting to see what the Board of Health says, but we think there is going to be enough space for the students and their families to sit appropriately.