College Fair planned for March 30 at PASE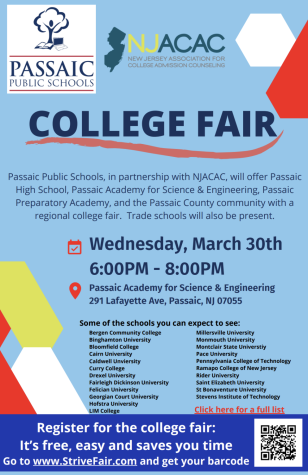 More than 74 colleges, universities and trade schools have registered to attend the Passaic Public Schools Regional College Fair on Wednesday, March 30, from 6-8 p.m. at Passaic Academy for Science and Engineering (PASE).
Interested students can click the link on the flyer, right, to see the list of schools attending. More colleges sign up as the date for the college fair gets closer.
Use the barcode, below, to pre-register for the college fair. All students who plan to attend must pre-register.