C&C Podcast, Episode 4: The Case of the Missing Pencil
Episode 5: Pick a topic for the next C&C Podcast!
Sorry, there was an error loading this poll.
The C&C boys are back, and better than ever with Episode 4 of the C&C Podcast, The Case of the Missing Pencil.
In this episode they discuss crocs and hip-hop music — things they know nothing about — as well as Mr. Costarelli's missing pencil and Spotlight Saturdays. These were the topics that YOU chose, and, as you know, Mr. Costarelli and Mr. Contaldi are FORCED to talk about whatever you pick when they record from Room 107.
So grab a seat, listen to Episode 4, below, and then VOTE in our poll, left, for what they should talk about in Episode 5. And if you find Mr. Costarelli's pencil, you get extra credit.
Listen to Episode 3 again:
About the Contributor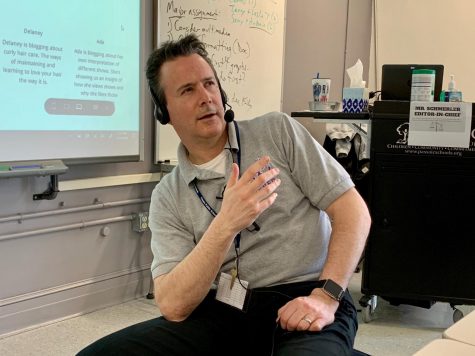 Mr. Schmerler, Adviser
Mr. Schmerler is the Staff Adviser of The Boulevard Online. He worked in the field of journalism for 25 years and has a Masters degree in Broadcast Journalism...